Major MNCs see green space for development
China Daily | Updated: 2022-03-08 10:11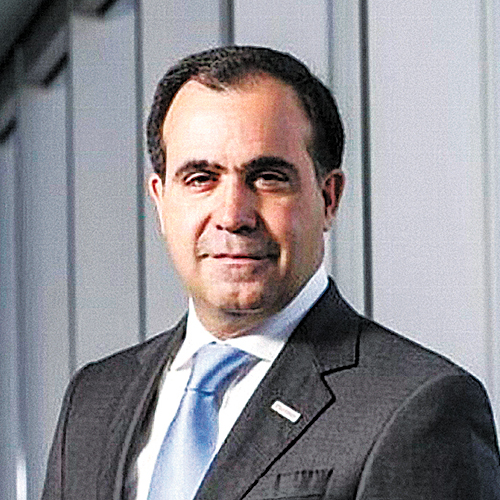 A1 We anticipate China's demand for minerals and mining products will remain strong in 2022. Our relationship with China is multifaceted. China is our largest market, home to our largest shareholder (Chinalco) and an increasingly significant supplier of goods and services required to operate our global operations, with our China Sourcing Strategy last year seeing a 44 percent increase in spending from the previous year with Chinese suppliers. We expect to see strong demand from China in 2022 and are encouraged by the policy initiatives that support economic development and the growth of the green economy.
A2 I have been incredibly encouraged by the emphasis the government has placed on addressing climate change. We are actively working with partners like Tsinghua University and Baowu on decarbonization projects, and I can only see more emphasis on these kinds of partnerships in the future. We have also decided to set up a new dedicated innovation and technology center in Beijing this year to explore collaborative opportunities.
A3 China is our largest sales market, which is 57.2 percent of group sales in 2021, and we have benefited from China's continued strong growth in 2021. In doing so, we have focused on ensuring our activities are sustainable. Together with our Chinese partners, our shared commitment to delivering sustainable economic growth puts Rio Tinto in a strong position to supply more required minerals and mining products into the Chinese market on its journey of decarbonization.
A4 COVID-19 and geopolitical tensions have posed severe challenges to the global supply chains. But by working with our partners in China and globally, we have been able to strengthen the resilience of our global supply chain. We will continue to progress our strategic partnerships with Chinese stakeholders through the joint development of overseas mineral resources, technical collaboration and talent exchanges.
A good example is the Simandou Iron Ore project in Guinea, one of Rio Tinto's largest growth projects that we are looking to bring to market with our joint venture partners Chinalco and Baowu, as well as the Government of Guinea, and where we have been pursuing technical optimization work with the support of China-based institutions and partners.
A5 There is no doubt we witnessed rapid inflation globally in the last quarter. Whilst some businesses will find interest rate increases challenging as access to cheap borrowing dries up, Rio Tinto's balance sheet is in a strong position. We see our China operations being relatively stable this year, reflective of anticipated commodity demand.