Major MNCs see green space for development
China Daily | Updated: 2022-03-08 10:11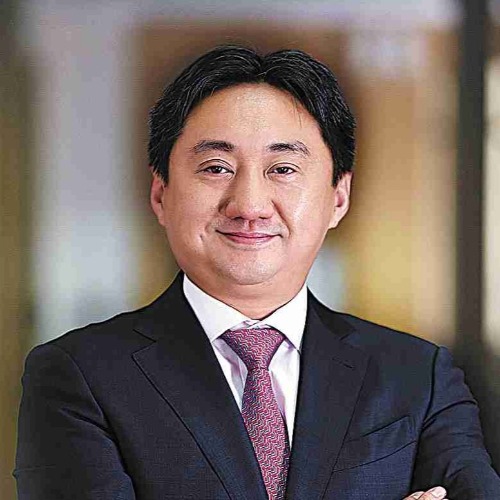 A1 China has been opening its market to foreign investors for years and continued reducing the negative list. I'm pleased to witness the country is pushing forward global business collaboration. The continuous improvement of the investment environment for foreign investors gives us more confidence in the future development of the country's economy.
Looking to the future, criteria and standards will play a vital role in driving the energy transition. As such, closer international cooperation on criteria and standards, and mutual recognition, will facilitate infrastructure connectivity and production capacity cooperation among countries.
A2 China is building a high-quality development model, moving away from the massive investment in high-carbon sectors. In addition, the country unveiled its target of hitting peak emissions by 2030 and reaching carbon neutrality by 2060.We have an optimistic outlook on the transition.
TotalEnergies is striving to achieve net-zero emissions by 2050. We find our ambition and strategy perfectly in line with the needs of the country, which sets the ground for mutual success.
A3 Over the past year, TotalEnergies has made exciting progress in China's thriving energy market. Except for our long-term cooperation with CNPC on the production of unconventional gas in Sulige gas field in the Inner Mongolia autonomous region, we continued to expand our cooperation with more potential Chinese business partners in the LNG market.
Many opportunities for closer cooperation are emerging in China's energy transition. For example, as China proceeds in reforming its midstream natural gas infrastructure, one of the goals is to open the market and ensure fair access to all third parties. Against this backdrop, we have plans to carry out more midstream investments and partnerships to foster closer business ties with China.
Also, China is the fastest-growing and largest EV market worldwide, accounting for about half of the world's pure EV sales. We aim to continue to expand our network of new energy-powered mobility solutions and bring high-quality EV charging services here.
A4 As China's energy transition advances, our bonds with Chinese partners are getting closer. We have already signed two agreements with CNOOC to deepen our cooperation with the country. At the same time, we are growing our business in renewables, hydrogen, biomass, electric mobility, energy storage, carbon capture and storage and other diversified operations.
As a result, our business covers production, transportation, trading and distribution of energy, and will eventually reach millions of households.