Major MNCs see green space for development
China Daily | Updated: 2022-03-08 10:11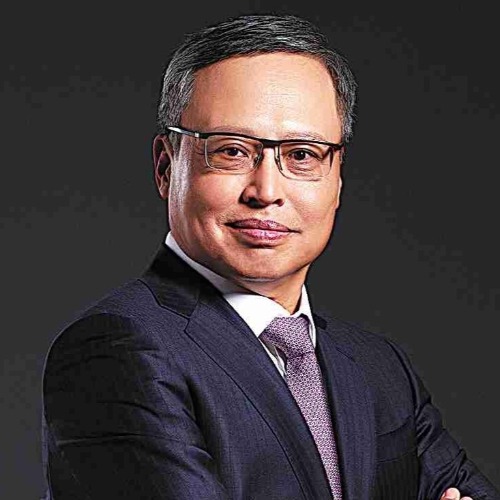 A1 China's "dual-circulation "model marks the Chinese economy's entry into a new era of enhanced economic development. The continuous opening-up has been leading to an improved business environment, particularly the efficiency of Customs clearance, from an international logistics provider's perspective. The Regional Comprehensive Economic Partnership (RCEP) agreement aims to further lower trade barriers and improve market access among member countries. It will benefit small and medium-sized businesses in China in going global, which in turn increases the demand for international logistics.
A2 China has been on the path to accelerating the transition to a green and low-carbon economy towards peaking carbon emissions by 2030 and achieving carbon neutrality by 2060, which is aligned with high-quality development goals and will bring a lot of opportunities.
In the logistics industry, DHL Express and its parent company Deutsche Post DHL Group have been pioneering the transition with a total of 7 billion euros ($7.62 billion) of investment by 2030, dedicated to leveraging clean energy, technologies and climate-neutral facilities to reduce carbon emissions. In China, we have followed the same path and have achieved some noticeable results.
A3 We are on the right track to invest and develop in China, whether it be before, during or after the COVID-19 pandemic. In recent years, we keep grasping opportunities in China's lower-tier cities and have opened a number of new service centers nationwide, including in Tai'an, Yinchuan and Baoji, so as to help local businesses to import more goods to meet growing appetite in those places to spend on high-quality products, and also assist them to go abroad and do businesses internationally.
A4 In 1986, DHL became the first major international logistics provider that entered the China market by developing a 50/50 joint venture with Sinotrans. DHL-Sinotrans, the JV, laid a solid foundation for the sustainable development of DHL in China. The more than 30 years of cooperation with Sinotrans has effectively translated the mutual strengths of both parties into a win-win result and become another model of China-EU cooperation. DHL Express will continue the solid partnership with Sinotrans and invest to keep our business in China growing.
A5 Our commitment to long-term growth and development in China never changes. In the past 36 years, DHL has made an investment of over 10 billion yuan ($1.58 billion) and built up a vast logistics network in China. We will further expand our infrastructure with several planned projects to strengthen the logistics network in China and establish a long-term partnership with relevant stakeholders.