Major MNCs see green space for development
China Daily | Updated: 2022-03-08 10:11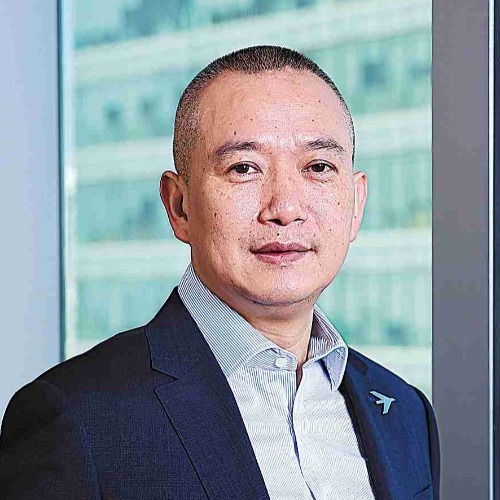 A1 We strongly believe that China's high-level opening-up will foster continued growth in the aviation industry, bring important opportunities for our company and expand our industrial presence. With our new generation of aircraft, China's high-level opening-up provides us opportunities to cooperate with more Chinese partners. Embraer has a long-term commitment to the China market.
In light of high-level opening-up, we hope very much to see policies to create a more level playing field for all players, which we believe will benefit the healthy growth of the market and motivate all participating players to become better and more competitive.
A2 ESG initiatives and innovation will support high-quality and greener development. At Embraer, sustainability is always a top priority. Our target is to achieve carbon neutral operations by 2040 and support the aviation industry's goal of net-zero carbon emissions by 2050.
The aviation industry is closely linked to greener development and sustainability. We have green and properly-sized aircraft to provide services for less-developed and remote regions, and to help more balanced growth in western China.
A3 Before the COVID-19 pandemic, there were 91 Embraer E-Jets in operation in China flying across 460 routes, connecting 150 cities at home and abroad, and transporting some 15 million passengers annually. We are confident about the market potential, which is driven by high-level opening-up, high-quality development and the new dual-circulation development pattern. We look forward to continuously growing our fleet in China.
A4 We believe globalization prevails in the longer term. Air transportation is an industry that brings people together and fosters mutual understanding. As a key player in the industry, we want to see the world unite as a whole and oppose protectionism. We will continue to explore opportunities to deepen our cooperation with airlines and other industrial players.
A5 Any investment we will have in China is for the long term. We don't see it affected by Fed short-term policies. Again, we see strong demand in this market, and we will continue to explore opportunities to deepen our cooperation with Chinese aviation industrial players.
Any additional investment will depend on how quickly the industry recovers, which is currently very much affected by COVID-19. Also, we believe the high-level opening-up policy that improves the business environment and expands market access will motivate companies like Embraer to continue investing in the country.