Travails of the myth merchants
Share - WeChat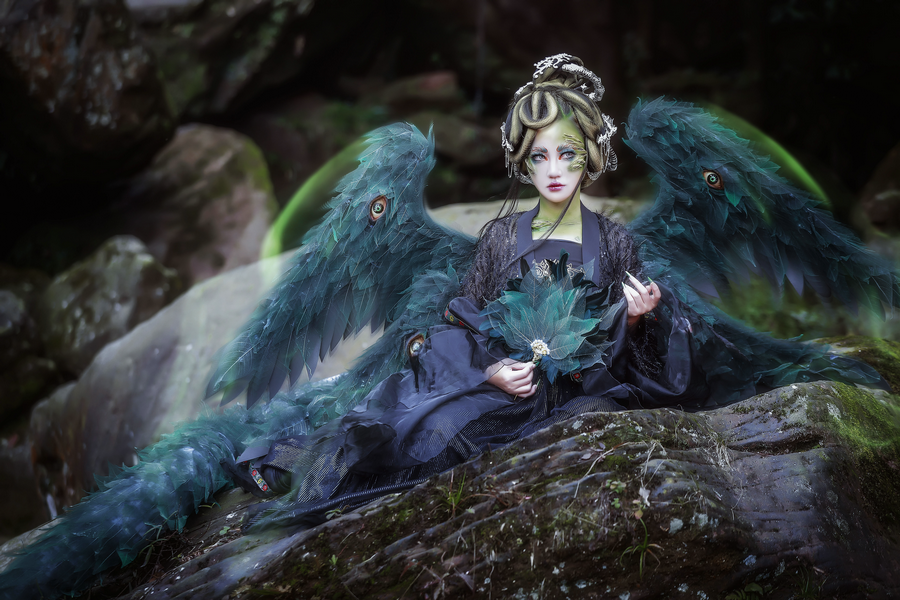 As very few social media accounts were producing videos on Chinese mythology, the question immediately arose on how they could blend ancient culture with the current social environment in a way attractive to young people.
The team then decided to recreate the mythical figures in the form of short videos, producing an effect as if the creatures have taken human form and walked out of the book.
Without any background in running social media accounts, the three simply started with what they had. Bao Kai, a professional director, took up the camera, Zhang Jialing was responsible for makeup and appearing as the protagonist of the videos, and Zhu Ying became the producer, in charge of planning, researching and voice-over.