China achieves a quantum jump
By ZHANG ZHIHAO/ZHU LIXIN | China Daily | Updated: 2017-06-17 07:33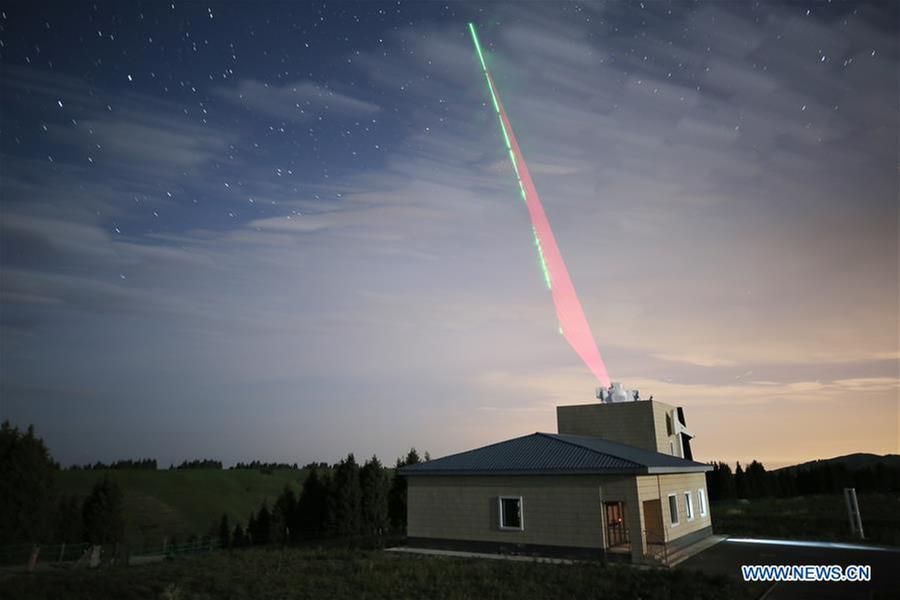 Composite photo taken on June 15, 2017 shows a quantum communication ground station in Urumqi, capital of Northwest China's Xinjiang Uygur autonomous region. [Photo/Xinhua]
"This is the first major scientific discovery of Micius, and it proves the feasibility of satellite-based quantum communication," said Pan Jianwei, an academician at the Chinese Academy of Sciences and the chief scientist of the quantum satellite project.
"It will also provide reliable technological support for research in other fundamental science fields like relativity and quantum mechanics," he added.
Quantum entanglement is a phenomenon in which two or more entangled particles can affect each other simultaneously regardless of the distance between them. Albert Einstein called this interaction "spooky", but scientists are trying to use it to encrypt and send messages.
"This is the most secured method of communication because any eavesdropper will disrupt the entanglement and be detected," said Wang Jianyu, a CAS researcher and the system commander of Micius.