China achieves a quantum jump
By ZHANG ZHIHAO/ZHU LIXIN | China Daily | Updated: 2017-06-17 07:33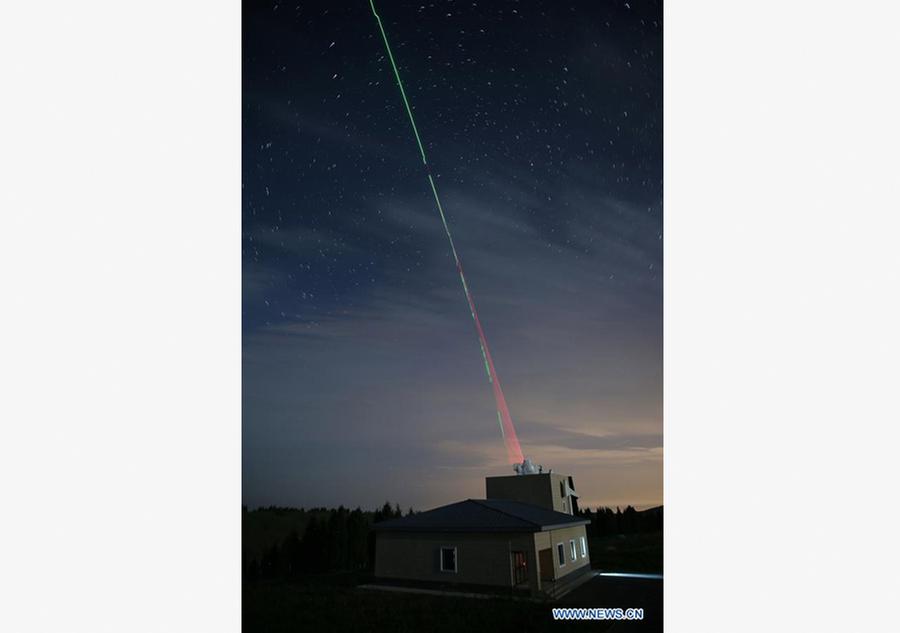 Photo taken on June 15, 2017 shows a quantum communication ground station in Urumqi, capital of Northwest China's Xinjiang Uygur autonomous region. [Photo/Xinhua]
Quantum communication will have significant applications in finance and military, where security is paramount, though it is still too early to say whether it will replace conventional methods, he added.
The accurate transfer of photons between the sender and receiver is not easy, since the optical axis of the satellite must point precisely toward those of the telescopes on the ground. This means there is only about five minutes to experiment each night.
"This requires extremely precise measurement," said Wang. "Receiving the entanglement is like catching coins dropped from a plane with a piggy bank."
Moreover, quantum entanglements cannot be amplified like radio signals, so scientists still need to overcome disturbances when delivering photon entanglement over thousands of kilometers.