Jiangle ceramics
By Li Hongyang and Hu Meidong | China Daily | Updated: 2021-01-01 12:32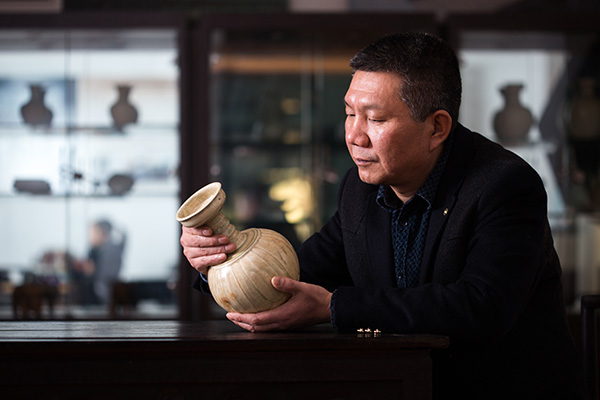 Until December, Yu Xueyun, a collector of antique porcelain pieces in Sanming, Fujian province, donated more than 1,500 selected items to public museums in hopes that the art can be better protected.
In the past 30 years, Yu, 50, spent about 30 million yuan ($4.6 million) in porcelain ware, all of which belong to the Jiangle type of ceramics, named after its producing place, Jiangle county in Sanming city.
Yu made the donations because he said he wanted to hand down the Jiangle porcelain culture and the government has more resources to promote it.
He said Jiangle porcelain ware originated more than 3,000 years ago because the place had abundant rich soil.
Kilns in Jiangle started to flourish in the Song Dynasty (960-1279).
The key characteristics of Jiangle porcelain are its solid soil body, glassy glaze, smooth tactile surface, a bluish-white color and low-key yet delicate patterns printed on bowls, teapots and plates.
"Such cultural relics are a crystallization of ancient wisdom. They should not be just personal ornaments behind closed doors," Yu said.
He began to collect the old items as a boy but later put all his income and savings into protecting and researching them.