Tropical tourism
By Xu Lin | China Daily | Updated: 2021-04-06 07:57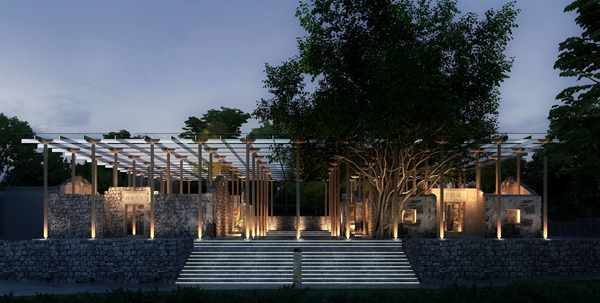 China's sunny island offers food and accommodation with a Southeast Asian twist, Xu Lin reports.
Known for its marvelous tropical island scenery, Hainan is one of the most popular destinations for Chinese tourists, especially after domestic travel agencies suspended their overseas group tours due to COVID-19.
Apart from that, the province has many ancient villages that the government wants to renovate so as to attract tourists, in line with the country's rural vitalization strategy.
To date, China has added 6,819 villages to its national traditional village catalog due to its history and culture. The central government has offered some of the villages a fund of 3 million yuan ($462,000) for the preservation of its cultural heritage, so local governments have made this a priority.
Liu Simin, vice-president of tourism at the Beijing-based Chinese Society for Future Studies, says tourism is a vital way to preserve and utilize ancient villages.
"If tourism can tap a village's commercial value potential, villagers will be motivated to protect their hometown because they can also earn money from its preservation," he says.
Liu also says some rural areas can be protected as a whole and be opened as a scenic area to showcase authentic countryside scenery in China. Zhouzhuang town in Suzhou, Jiangsu province, is one such example.
"Some villages can be revitalized with its original cash crops such as tea and herbs, but for many rural areas, tourism is still an essential means. Mogan Mountain, which is known for its views and hotels, is a good example," he says.
To host guests who come to enjoy the clean air and beautiful scenery, villagers in Hainan can open restaurants and renovate their vacant houses into minsu, or Chinese style bed-and-breakfast homestays.
"Hainan should explore its traditional villages and map out preservation plans in accordance with their circumstances," Liu says.