UNESCO-listed rice terraces wed tradition and transformation
Xinhua | Updated: 2021-04-19 14:31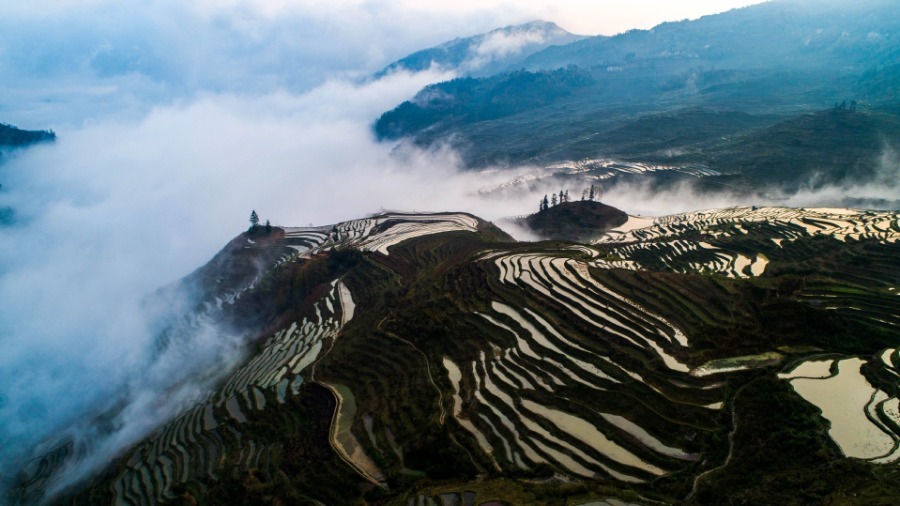 In the 1990s, French photographer Yann Layma stunned the Western world with images of cascading rice terraces in Southwest China, and till today, the agricultural wonder remains as grand as ever, while the people there are living more radiant lives.
The terraced fields in Yuanyang county of Yunnan province made it onto the UNESCO World Heritage List in 2013.
They were created by the local Hani, an ethnic group that mostly inhabits the area across the Ailao Mountains.
"I'll show you how to catch fish," Ding Jinan, a 24-year-old Hani, introduced life on the terraced fields to audiences across the country via a short-video platform.
Ding quit her job years ago and returned to her hometown, setting up a new media team introducing ethnic traditions and local landscape online to the outside world.
In March 2019, the team uploaded their first video, in which Ding, resplendent in her traditional Hani clothing, shared the process of making local pastries.