A tourism revolution
By Wang Ru/Gao Yamei | China Daily | Updated: 2021-05-28 09:30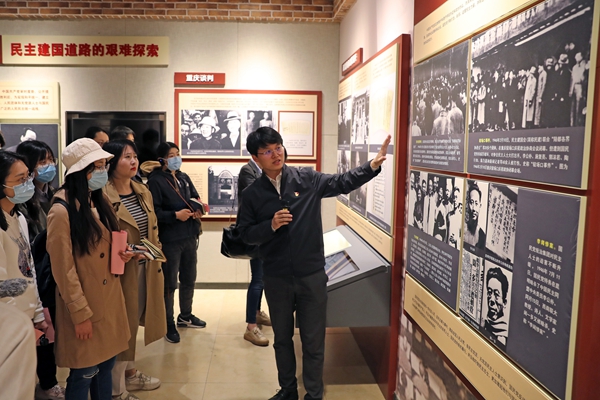 Young Party member returns to his department's roots to help historically important village in Hebei province further boost its appeal to travelers, Wang Ru and Gao Yamei report in Shijiazhuang.
When Hou Xiaobing first arrived in Lijiazhuang village in 2019, he was surprised to find the area had become a popular destination for tourists, thanks to its revolutionary history.
Located not far from Xibaipo village, Pingshan county, Hebei province, where the Central Committee of the Communist Party of China based itself during the War of Liberation (1946-49) against the Kuomintang regime before it marched to Beijing in 1949, Lijiazhuang in the same county also witnessed revolutionary history as the United Front Work Department was based in the village at the time.
In 1959, the village separated into four villages and moved in order to build Gangnan reservoir, to protect people who lived in the lower reaches of Hutuo river from floods. Lijiazhuang village today is the largest of the four, located in the mountains near the reservoir with a good natural view.