Island of creativity
By Deng Zhangyu | China Daily | Updated: 2021-06-11 08:01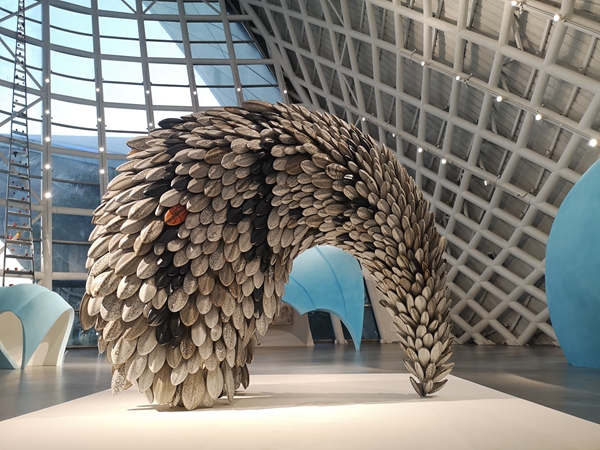 New exhibition venue in Hainan province provides a perfect setting for artistic work to shine, Deng Zhangyu reports.
Exhibitions are, of course, about displaying work. But the type of venue is also important. Is it big enough? Does it provide the visitor with a chance to appreciate what is being shown? Is it air-conditioned adequately, or at all? For artists who produce multimedia works and large-scale installations, spacious exhibition halls are vital yet not that easy to find.
In one place, at least, the dilemma has been solved. The newly opened Ocean Flower Island Museum in Hainan province, with eight separate exhibition halls, each one built in a different style, is an ideal place to present artwork.
The museum's ongoing show, The Tides of the Century-2020 Ocean Flower Island International Art Exhibition, displays 176 pieces of work by 95 artists from 24 countries and regions. Most are large-scale sculptures, installations and multimedia works placed in and outside the museum located on Ocean Flower Island, a man-made island in western Hainan province.
Shaped like a petal, the artificial island was built to boost tourism with amusement parks, hotels, shopping malls, theaters and exhibition centers.