Wanderlust will spark recovery
By Yang Feiyue | China Daily | Updated: 2022-03-15 08:32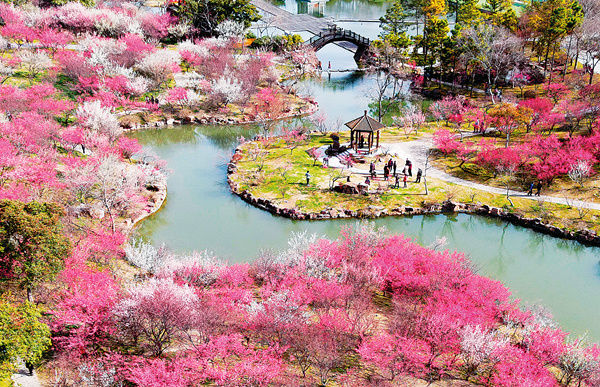 Tourism industry cites consumer demand and supportive policy measures as key factors in securing the sector's post-pandemic growth, Yang Feiyue reports.
Despite remaining challenges from the pandemic fallout, domestic tourism players are seeing light at the end of the tunnel, especially with a recently announced support policy.
In January, Chen Xianghong appealed for more government support for the tourism industry and, a month later, he got his wish.
Chen was chair of a service provider for resources analysis, planning and landscaping design for domestic tourist attractions.
He considers it of utmost importance for tourism players to continue persevering after two years of struggle amid the pandemic, which has prompted authorities to extend aid to the industry.
"I believe the tourism industry will rebound to even greater heights after the pandemic situation gets better," Chen says.
While he is asking for more confidence in the industry, in mid-February, the National Development and Reform Commission, along with several other government departments, released measures to shore up support for micro, small, and medium-sized enterprises in the sector.