Wanderlust will spark recovery
By Yang Feiyue | China Daily | Updated: 2022-03-15 08:32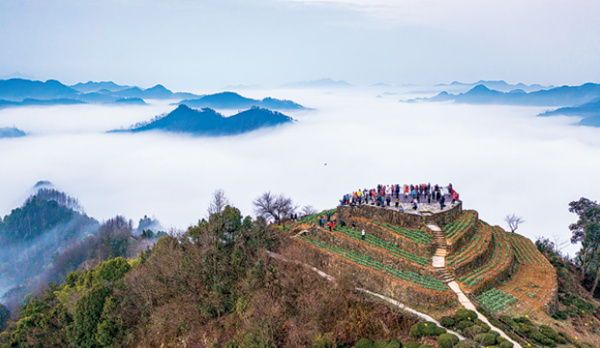 "Also, some possible financial support will be in place, which is of great importance for sustainable development of the tourism companies."
Cheng Chaogong, a lead researcher from the tourism research institute of the Tongcheng International Travel Service, says the rescue policy has more tools with greater support, compared with previous measures.
The relief policy has also covered practically every link in the tourism industry chain, from travel agencies to many sub sectors, such as hotels and tourist resorts, Cheng adds.
The policy has shown the market players the determination of the government to help tide the tourism industry over during these tough times and will provide tourism personnel with confidence, says Dai Bin, president of the China Tourism Academy.
Dai expects the tourism industry to enter a strong period of recovery under the policy.
"The tourism market will face more difficulties and challenges, but the upward process of recovery will not stop," Dai says, adding that the fundamental needs for culture, leisure and science will be further released this year.
Consulting firm McKinsey and Co's latest survey indicates an emerging pattern of periods of suppressed travel demand followed by a quick recovery.
Although Chinese consumer confidence is growing, desire for travel has shown a faltering recovery due to sporadic COVID-19 outbreaks, according to the company's outlook for China tourism in 2022.
Consumer confidence is now at the highest level since the start of the pandemic, the outlook suggests. As confidence grows, consumer spending is also showing signs of recovery.
Furthermore, travelers' preferences are shifting, with implications for travel companies.
The latest McKinsey survey shows that travelers are looking forward to visiting new attractions, but due to travel policies, nearly half of respondents said a short trip to a new site is their No 1 choice.