Wanderlust will spark recovery
By Yang Feiyue | China Daily | Updated: 2022-03-15 08:32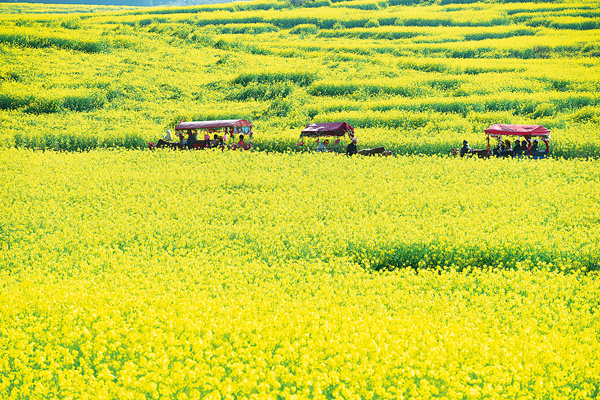 The World Tourism Organization, a specialized agency of the United Nations, in January, predicted that tourism around the world is not expected to return to the pre-pandemic levels until 2024 at the earliest.
The measures specifically tailored for tourism sectors include extending the policy to temporarily refund travel agencies' service quality deposits in 2022, which was first implemented in 2020. The refund rate will remain at 80 percent for eligible travel agencies.
Banking and financial institutions are encouraged to increase the credit supply for the tourism industry and reduce, within reason, interest rates for new loans.
Qualified tourism businesses are encouraged to issue corporate credit bonds, and financing channels for tourism enterprises are allowed to expand. Banking and financial institutions are also encouraged to provide small loans to individual industrial and commercial merchants, such as tourism-related start-ups and themed homestays.
The measures will see a rain of support, easing the drought that has plagued the tourism sector over the past two years.
Wu Liyun, associate professor from the China Academy of Culture and Tourism with the Beijing International Studies University, believes the measures are practical and will benefit tourism enterprises by bringing more business opportunities.
"They can help reduce the financial pressure on the daily operations of tourism enterprises," Wu says.