Jade carvings echo through history
By Fang Aiqing/Wang Kaihao | China Daily | Updated: 2022-08-04 08:22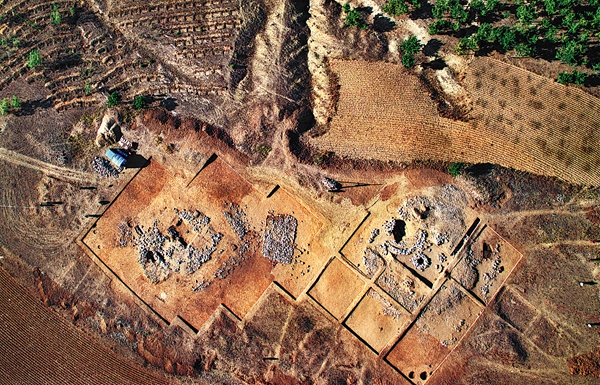 Discoveries at ancient site suggest a common bond linking various areas, report Fang Aiqing and Wang Kaihao.
A national comprehensive research program, launched in 2002, to trace the origins of Chinese civilization, has led to the excavations and studies of key sites that are about 3,500 to 5,500 years old. It has revealed a host of secrets about ancient China, including how early civilizations were formed and how they merged to create unity in diversity. China Daily speaks to experts working at these sites to decode their recent discoveries.
A mystic aura, lost temples and obscure belief systems. Many unknowns remain sleeping underground in this archaeological site in Northeast China, but scholars' efforts in past decades may provide the key to decode a puzzle from the earliest days of Chinese civilization.
In 1983, the groundbreaking discovery of a life-size head sculpture of a goddess at the Niuheliang archaeological site, which dates back 5,000 to 5,500 years, in Chaoyang city, Liaoning province, stunned people both at home and abroad.
Despite some missing parts, the sculpture, found in the ruins of a temple, is beguiling: She has a straight fringe and sideburns, high cheekbones, a wide mouth and round ears. The corners of her eyes are raised upward, and her sparkling eyes-her most impressive feature-are made from round stones as lucent as jade. The face had originally been painted red, though it has faded over time.