Jade carvings echo through history
By Fang Aiqing/Wang Kaihao | China Daily | Updated: 2022-08-04 08:22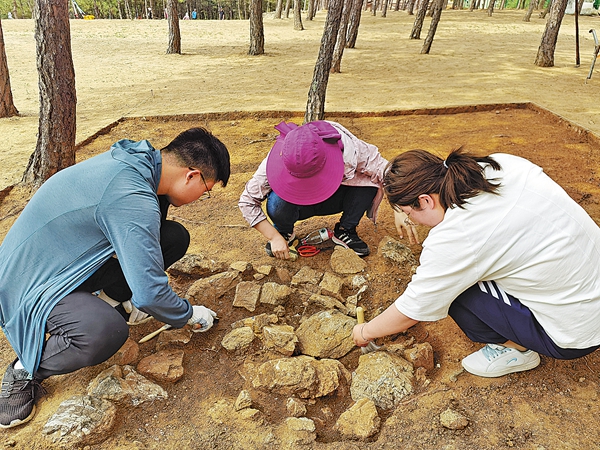 It presents the image of a fit, trim, gentle, though strong-minded, figure and the late archaeologist Su Bingqi (1909-97), an iconic figure in the field, described her as nothing less than "the foremother of the Chinese nation".
The discovery at the Niuheliang site shook a long-standing, widely held idea that Chinese civilization developed in the Central China Plains, along the middle and lower reaches of the Yellow River.
Starting with Niuheliang, later archaeological findings across the country seemed to gradually support Su's argument that Chinese civilization was inclusive and cohesive when it was formed, like numerous tributaries merging into one great river.
"Something worth noting about Niuheliang was its high level of social stratification and the hierarchal system embodied in both the architectural layout of ritual sites and the use of jade," says Guo Dashun, the honorary director of Liaoning Provincial Institute of Cultural Relics and Archaeology.
"In later generations, both found their inheritance in the core Confucian concept of li (ritual), which lasted throughout ancient Chinese history."