Jade carvings echo through history
By Fang Aiqing/Wang Kaihao | China Daily | Updated: 2022-08-04 08:22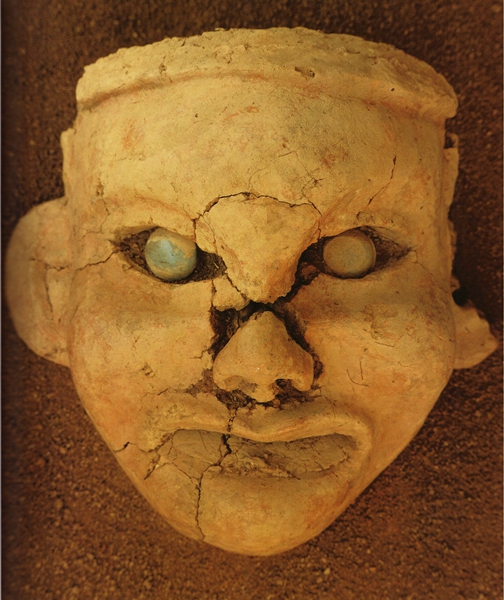 The sacrificial altar and rubble mound tombs are located in the south of the site, and the goddess temple is at its northern end. The temple is rectangular, and the altar is round and three-tiered. The whole layout is symmetrical with a central axis.
In the graveyard, major tombs were located at the center of the northern area, with smaller ones distributed to the south, suggesting the concentration of power, according to Guo, who led excavations in Niuheliang in the 1980s.
Nonetheless, such structures highlighting rituals were common later in Chinese history. Guo notes that similar practices were also seen in the city planning of ancient capitals like Chang'an of the Tang Dynasty (618-907)-now Xi'an of Shaanxi province-and Beijing's Temple of Heaven and Imperial Ancestral Temple, both built during the Ming Dynasty (1368-1644).
"It indicates the continuity of culture," Guo says. "The altar, the temple and the tombs altogether formed a comprehensive belief system of the heaven, the earth and our ancestors." Niuheliang, apparently, was a center of belief.
High-level tombs were buried with only jade items-no painted pottery-that were specifically designed for pursuing a spiritual life. In the eyes of archaeologists, the quality and quantity of these accessories revealed the high social status of the owners.
With diversified shapes, what fascinates modern people most about the jadeware is those items in the shape of dragons, the representative totem of traditional Chinese culture, conveying a sign of power and auspice. Its chubby shape was believed to be based on the figures of the swine or the bear.