Developing villages
By Yang Feiyue/Zhu Youfang | China Daily | Updated: 2022-08-05 07:56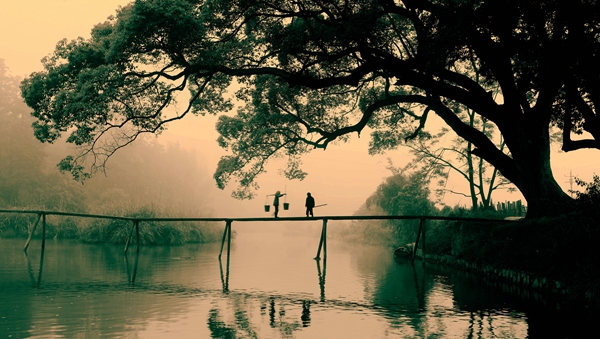 Photographer undertakes odyssey to record and preserve a world that's slowly disappearing, report Yang Feiyue in Beijing and Zhu Youfang in Changsha.
Tan Jianhua has trekked to more than 800 ancient villages over the past 15 years, an odyssey made all the more difficult by his carrying a heavy bag every step of the way.
The bag is the key to the endeavor. It contained kit that has enabled him to take 100,000 photographs on his journey that have captured the natural landscape, distinctive architecture, folk customs and historical landmarks of the hidden rural jewels that are scattered across Central China's Hunan province.
Some of the scenery captured by Tan's lens has since vanished, giving his work an unexpected historical value, experts say.
Tan, in his early 70s, was a professional photographer for the Chinese and Overseas Architecture journal based in the provincial capital Changsha.
Despite being well-versed in the various styles, schools and theories of architectural design, it wasn't until Tan was in the home stretch of his career at the journal that he realized the most beautiful rural structures were those that had been around him throughout his early years.