Lead star of Kunqu Opera
By Chen Nan | China Daily | Updated: 2022-08-17 07:49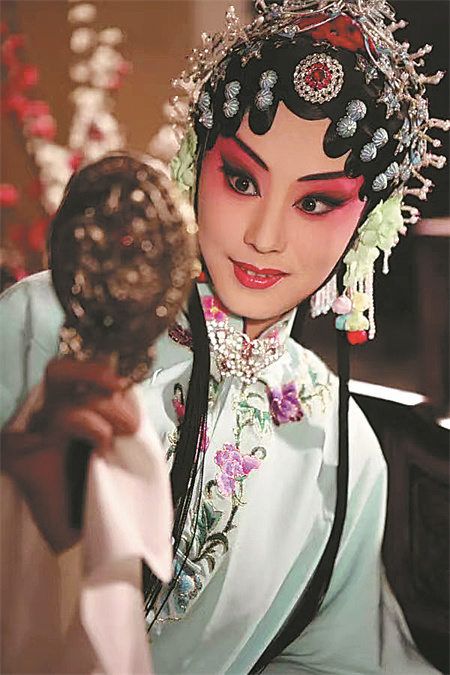 On Aug 10, Shao rehearsed for the piece from early morning till evening. She played her role in her mind over and over again even during breaks or when she applied makeup. She was so immersed in the character that she was oblivious of what was happening around her.
Such an incredible degree of dedication has been a habit of hers since Shao played her first lead role, Du Liniang, at 23, when she was a fresh graduate from Beijing Opera Arts College. Du is one of the most famous characters in Kunqu Opera from the classic, The Peony Pavilion, written by famous playwright Tang Xianzu from the Ming Dynasty (1368-1644).
Shao was one of the few students in her class who had no training in traditional Chinese operas. "Some of my classmates had learned Peking Opera (a 200-year-old traditional opera) since childhood and others had trained in Kunqu Opera," recalls Shao. "I felt lost in the beginning because I had to learn everything from scratch and work extra hard to catch up with other students."
Her mother quit her job in Harbin and moved to Beijing to help Shao pursue her dream. From 2001 to 2003, Shao took more classes than any other student after school and her efforts paid off. Her first leading role in The Peony Pavilion was overwhelming and her performance earned her wide recognition.
In 2010, Shao landed her second lead role. She played Lin Daiyu in the Dream of the Red Chamber, adapted from the Chinese novel by the same name written by Cao Xueqin during the Qing Dynasty (1644-1911).