Lead star of Kunqu Opera
By Chen Nan | China Daily | Updated: 2022-08-17 07:49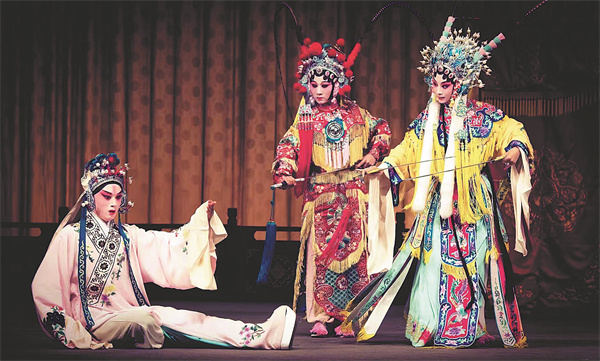 Shao never had to look back. She became a star of Northern Kunqu Opera Theater with more roles in the company's productions, including The Legend of White Snake and The Palace of Eternal Life. She studied further at the National Academy of Chinese Theater Arts, and earned her master's degree in Kunqu Opera performance in 2010.
In 2013, she became a student of veteran Kunqu actress Zhang Jingxian. The same year, she won the Best Newcomer title at the Magnolia Stage Performance Awards held in Shanghai, which was first launched in 1989 by the Shanghai Federation of Literary and Art Circles. She also won the award for best acting at the 10th China Art Festival.
In 2016, along with her director husband Zhang Peng, Shao initiated The Original State Version series, restaging some classic Kunqu Opera pieces with the objective to trace the style through the Ming and Qing dynasties.
"Two key ways to keep the ancient art form alive is by training enthusiasts and building up a young fan base," Shao says. "For the latter, we use social media platforms and create original Kunqu Opera pieces, which appeal to young people without distorting the essence of the art."