Germany stresses risks with price cap on gas
By CHEN WEIHUA in Hanover, Germany | China Daily Global | Updated: 2022-09-22 09:36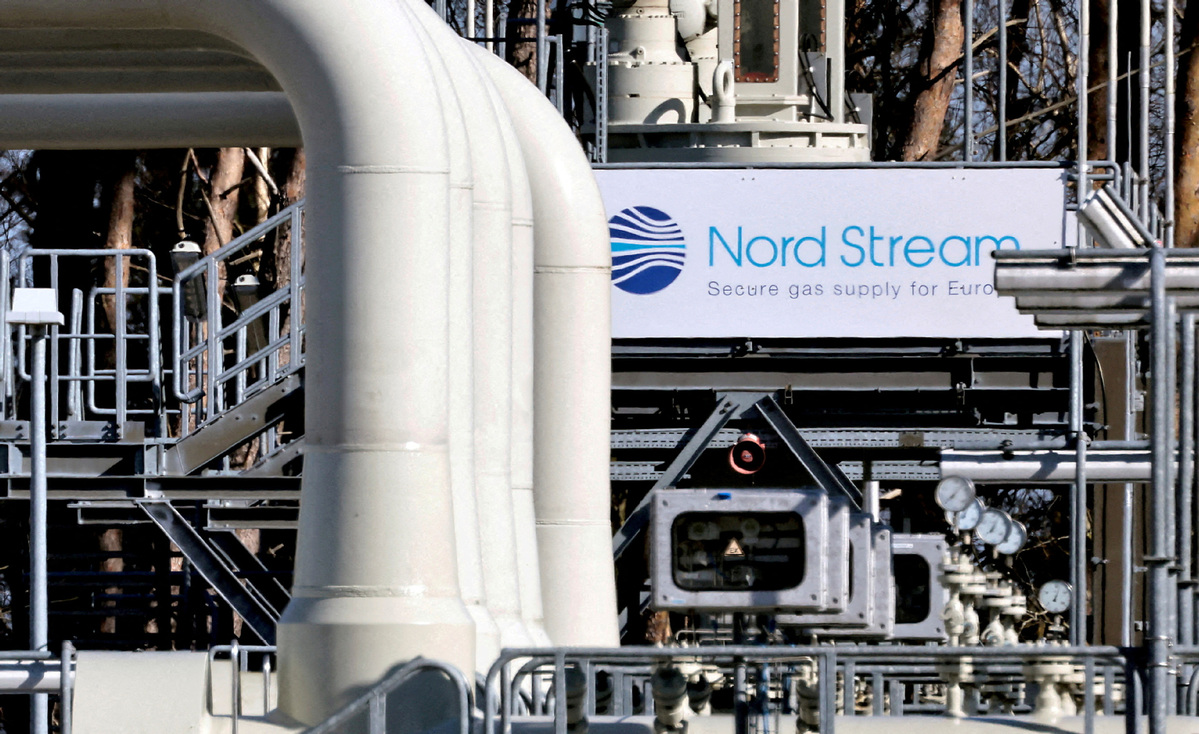 The European Union should be "very careful" about imposing a price cap on all gas imports entering the single market, Germany's Minister of State for Europe Anna Luhrmann warned as fears of a recession grow in Europe's largest economy as a result of soaring energy prices.
The EU's 27 member states are divided over the issue after several states pushed for the idea.
Germany has opposed the idea from the beginning for fear that it would drive away suppliers and further endanger the bloc's gas supply after Russia's Gazprom halted flows through the Nord Stream 1 pipeline without indicating when they might resume.
"The issue with the price cap is that if you introduce a price cap, as the EU unilaterally, and all the other consumers around the world don't do it, then the gas will go to other consumers and thus we might have a shortage in gas suppliers," Luhrmann said in an interview with Euronews aired on Tuesday.
"So I think we should be very careful with these kinds of price caps and do everything we can to diversify our supply structure. That will also help address the price issues."
She expressed the view that the EU should engage directly with its main gas suppliers and negotiate lower prices.
Russia has warned that the US and the EU's plans to try to cap the price of Russian oil and natural gas would fail and ultimately lead to instability in the US and Europe.
Norwegian Prime Minister Jonas Gahr Store, whose country now supplies more natural gas to the EU, said Norway is "skeptical "about the impact that an EU gas price cap would have on tackling the energy crisis given the shortage of gas in Europe.
EU energy ministers are set to meet on Sept 30 to debate several emergency measures in response to the energy crisis.
Germany has been struggling to secure energy supplies to minimize the impact on the economy and on people's lives.
Germany is aiming to sign contracts for liquefied natural gas in the United Arab Emirates to supply terminals it is building.
German energy company RWE said it was "in good and constructive talks" with Qatar about LNG deliveries before a planned visit to the Gulf this weekend by Chancellor Olaf Scholz, where he will meet the leaders of Saudi Arabia, the United Arab Emirates and Qatar.
The German government said the visit will focus on Germany as a destination for investment, but observers believe that energy will be high on the agenda.
The Munich-based Ifo Institute for Economic Research last week slashed its forecast for Germany's economy, saying "we are heading into a winter recession".
Agencies contributed to this story.