A time to celebrate tradition
By Zhang Lei | China Daily | Updated: 2023-01-05 07:34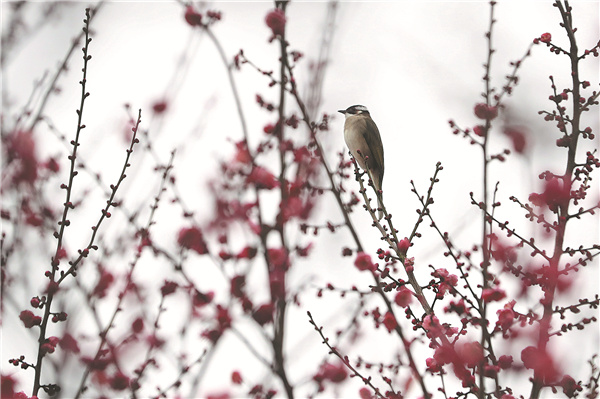 Among the Twenty-Four Solar Terms, only White Dew and Minor Cold are marked as being bird-related in phenology. It is believed that birds can sense the flows of yin and yang before people do.
The surroundings of snow, ice and rocks have the grandeur of wilderness.
However, the plum blossoms during this time of the year have inspired many romantics, especially people of letters, to come up with the expression huaxinfeng, or "flower-greeting wind", conferring people to boundless reverie.
"Cold and cloudy as it is, the sun is growing at the beginning of dawn; before the news of spring is announced, the early thin wintersweet (a flowering plant with Chinese name lamei meaning "plum in wax") blossoms first, with shallow buds and fine pistils; evenly fragrant, it is born with casual and elegant bearing," wrote Song Dynasty (960-1279) poet Yu Zhi in Scent of Wintersweet, a poem dedicated to xiaohan.
Some 24 names for the "flower-greeting wind" first appeared in the Record of Jingchu Region, an important book on folk custom in Hubei province in the Southern and Northern Dynasties (420-581).
People call it the "flower-greeting wind", as it literally brings news of flowering. Five days are regarded as one section, and three sections make up one solar term. Every year, the blooming of a distinct flower is recorded across the 24 sections in the eight solar terms from Minor Cold to Grain Rain in April. Xiaohan is the starting point of the 24 "flower-greeting wind" journeys, with plum blossoms in the first section, with camellia, narcissus following suit.