A time to celebrate tradition
By Zhang Lei | China Daily | Updated: 2023-01-05 07:34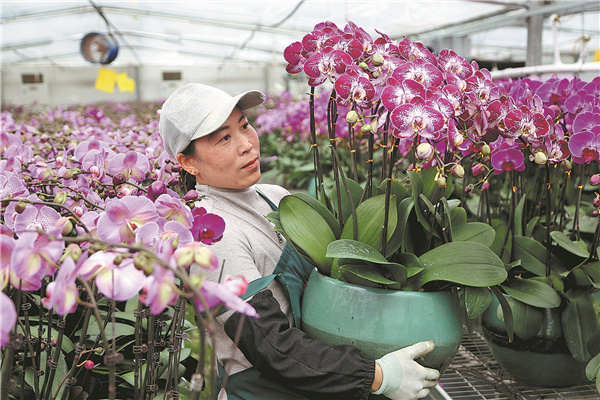 Folklore expert Liu Xiaochang says xiaohan was connected with a sense of ritual in the old days, as la also symbolized a new beginning. For example, people in Chengdu, Sichuan province, used to hold a grand sacrifice around xiaohan. It was not only to worship ancestors, but also to worship the gods for good harvests. After a year's hard work, farmers also ushered in the season when they could take a breather.
"They took the holiday as an opportunity to relax," he says.
In Tianjin, in the old days, there was a custom of eating yellow sprouts on xiaohan.
Yellow sprouts are a specialty of Tianjin, made from cabbage sprouts. After Winter Solstice, locals cut off the stems and leaves of cabbages, leaving only the core areas, about 5 centimeters above the ground. When eaten after half a month, it is extremely crispy and tender.
The ancient farming society attached great importance to xiaohan, but with the passing of time, many customs have gradually disappeared. However, the custom of eating vegetable rice and chicken soup in Nanjing, Jiangsu province, has been preserved to this day.