A time to celebrate tradition
By Zhang Lei | China Daily | Updated: 2023-01-05 07:34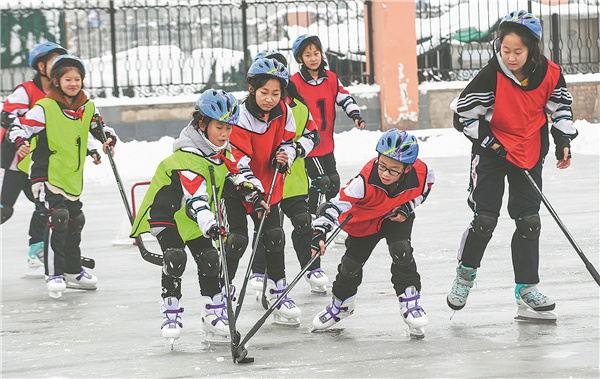 Folklore expert Wang Yongjian says Nanjing people's custom of eating vegetable rice on xiaohan may have something to do with the need for something warm in the cold weather. Stir-fried vegetables and rice are mixed together with bacon, sausage, ham and diced salted duck. Among the ingredients, the salted duck is the specialty food of Nanjing. The seemingly common ingredients today were enjoyed by only rich families in the past. Poor people were reluctant to add meat, and would toss a spoonful of lard in the vegetable rice for seasoning instead.
For nine days since winter solstice, Nanjing locals even today manage the cold by having chicken soup and eggs as indispensable foods during xiaohan. With the changes of time and a shift toward health preservation, people now have formed new folk customs during this period. For example, many young people in Nanjing have started to have mutton soup and beef soup as "tonics".
Cantonese who are very particular about dietary therapy are used to eating glutinous rice for breakfast during xiaohan, with bacon, diced sausage and peanuts. In traditional Chinese medicine it is believed that the recipe can nourish the heart, help the lungs, and regulate qi in the kidneys.
Mutton hotpot, sugar roasted chestnuts and grilled sweet potatoes have become popular during xiaohan, especially among young people.
"No matter what you eat, as long as you can let young people and children know more about the solar terms by eating these seasonal foods, it is good. The 24 solar terms are the essence of traditional Chinese culture and these customs should be kept alive," Wang says.