Polishing the image of abandoned theme parks
By Yang Feiyue | CHINA DAILY | Updated: 2023-01-18 07:18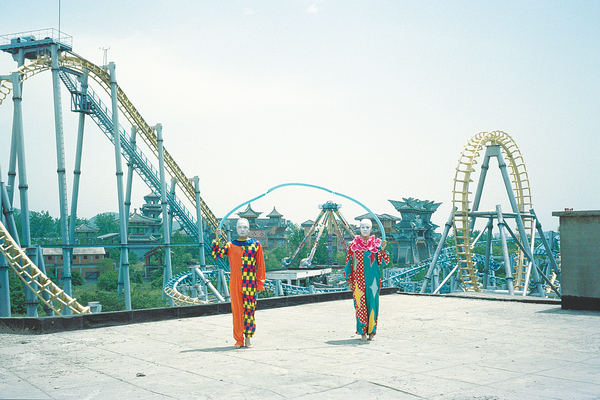 "I'd like to consider it a chronicle of Chinese amusement parks," Zhou says.
The man, in his early 40s, has made it his mission to collect images of these cathedrals of adrenaline-fueled fun and childhood innocence in more than 30 domestic cities, from those simple and unassuming children's playgrounds of the 1980s to today's modern theme parks.
He also took the liberty of creating dreamlike scenes and tableaux, reflective of his own subconscious imaginings, through the creative selection of perspectives and camera angles.
"As I was taking photos during the process, the project shuttled between reality and the surreal," Zhou explains.
For instance, in some of the pictures, he asked his subjects to lower their heads and photographed them from behind to make it look as if their heads were missing.