Polishing the image of abandoned theme parks
By Yang Feiyue | CHINA DAILY | Updated: 2023-01-18 07:18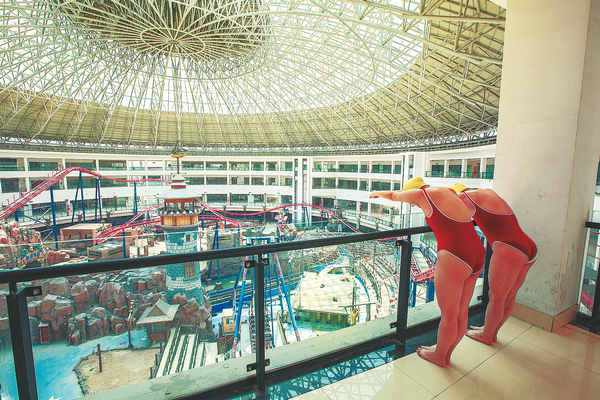 Zhou made a point of finding deserted fun parks through the recommendations of friends, online platforms, such as Xiaohongshu, or by scouring satellite maps.
When he was in the parks, he met people who had also gone to them in search of childhood memories.
"I saw their hesitation and hope as they wandered around in search of things to rekindle lost memories at those parks, so I included them in my works, as characters from the past," Zhou says.
He also tried to restore some historical elements, either by finding ways to re-create scenes or activities that were representative of the times when the parks were operational, or by sourcing old pieces of equipment, props or decorative elements, long forgotten, and returning them to the amusement parks.
"Time has faded the colors, but they are still vivid, just full of loneliness," he says.
Zhou became interested in photography when he was 7 years old.
"My father had a film camera, and he taught me how to operate it, how to focus and take clearer pictures," he recalls.