Cultural envoy: Chinese sculptor distills essence of his subjects
CGTN | Updated: 2023-03-29 12:07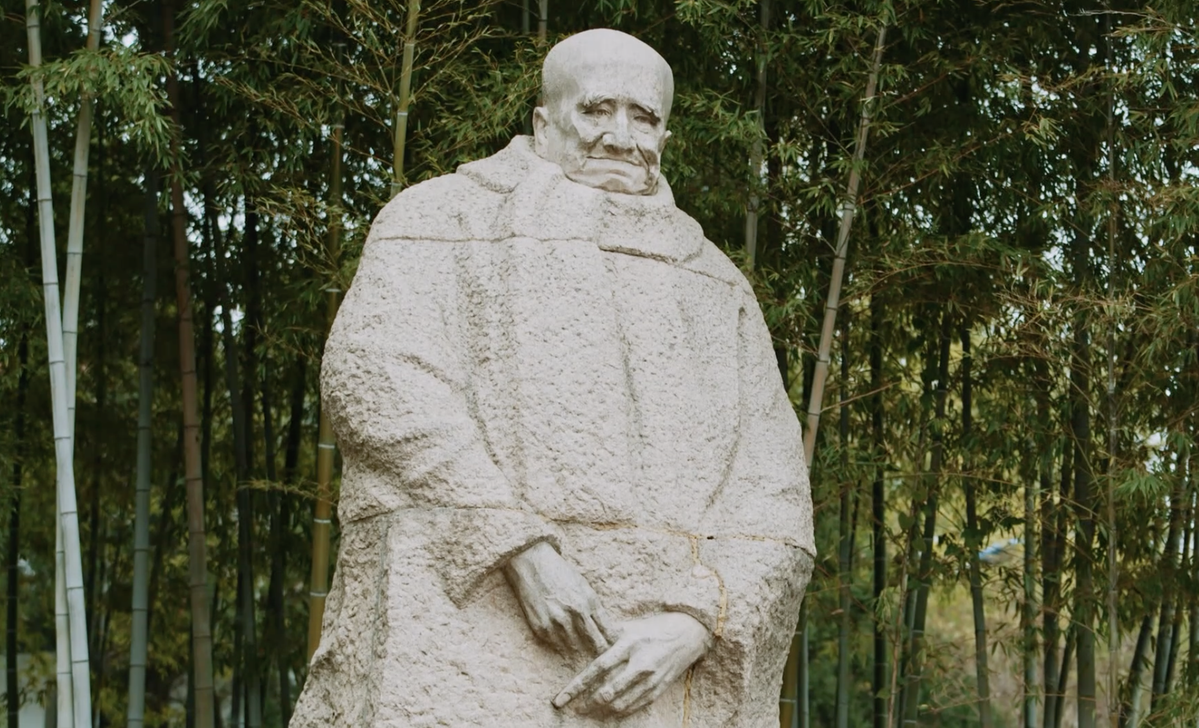 Starting with the more familiar figures, Wu soon found a way of approaching the project. He sculpted the late writer Lu Xun, painter Qi Baishi, ink wash painter Huang Binhong, and artist Gao Ershi, to name but a few. In 1994, he began working on a statue of the philosopher Confucius. Grotto sculptures from ancient China inspired Wu to adopt an "old approach," which departs from anatomical accuracy and stresses the relative proportions and depiction of the inner spirit. Over the next two decades, Wu produced dozens of Confucius statues for display at major cultural and educational institutions around the world.
The year 2003 marked a vital juncture in Wu's career as an artist. Anthony Stones, President of the Royal Society of Portrait Sculptors in the UK, paid a visit to China and met Wu at a cultural exchange event. Wu invited the British sculptor to view his work titled "Sleeping Child." Fascinated by the tiny bust, Stones later took it back to his royal society, where it pocketed the Pangolin Prize. Wu was the first Asian recipient of the esteemed award.
For Wu, this international award was a recognition of his accomplishments in art theory. After years of studying and exploring traditional approaches, Wu came to construct a fresh theoretical system of artistic creation that would have a far-reaching influence. He called the system "freehand sculpture." "It requires the author to capture the subject's spirit and represent its essence. This method requires a sharp sense of purpose. It's grounded in Chinese philosophy and it stresses the harmony of nature and humanity," Wu explained.