Exhibition highlights early design innovation
By Wang Linyan | CHINA DAILY | Updated: 2023-05-26 07:36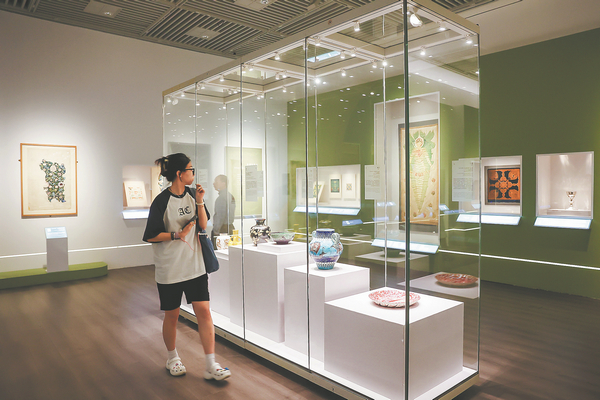 Spotlight falls on man who inspired Britain's Arts and Crafts movement at the turn of the 20th century, Wang Linyan reports in London.
Curator Max Donnelly is glad that, after working for two and a half years, an exhibition introducing the British Arts and Crafts movement has opened in Nanjing, East China's Jiangsu province, this month.
Nanjing Museum is the first venue for Beyond William Morris — British Arts and Crafts 1890-1920.Its China tour, which will also include Hebei Museum, Chengdu Museum and two more venues, will run until 2025.
"I'm particularly excited to see the exhibition is opening in Nanjing, because I understand that it is one of the largest museums in China, and one of the oldest, celebrating 90 years this year," says Donnelly, curator of furniture and woodwork 1800-1915 at the Victoria and Albert Museum in London.
The exhibition explores the movement in Britain, which was inspired by renowned decorative art designer William Morris (1834-96), showcasing signature works by the most talented designers, craftspeople and manufacturers involved in the movement from 1890 to 1920.
The 100-plus exhibits, some of which are rarely seen in public, are carefully selected from the collections of the V&A Museum.