The entrepreneur's haven
By Zhong Nan, Zhou Lanxu, Ren Xiaojin,Chen Meiling, Wang Ying in Shanghai, Jing Shuiyu, Liu Yukun and Liu Zhihua | China Daily | Updated: 2019-02-11 11:18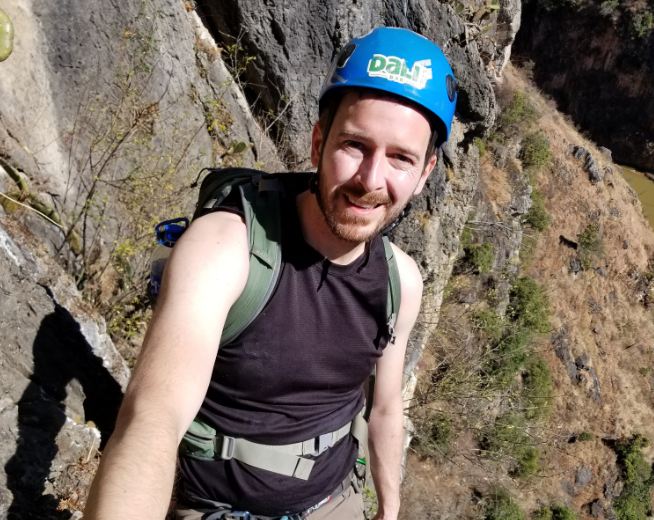 Feeding energy to outdoor activities
Unlike many foreigners who prefer living and working in China's top-tier cities so they could be closer to businesses, art shows and global food options, Dan Siekman, from the United States, chose Kunming, Yunnan province, Southwest China.
There, he found a sweet spot that balances his life and work perfectly.
The 35-year-old is one of the three American owners of Dali Bar Natural Energy Foods, a Kunming-based company that produces premium food products for sports and outdoor activity lovers.
He said culturally, geographically and ecologically, Yunnan is perhaps China's most diverse province. Its fine weather generates plenty of opportunities for recreational cycling, hiking, rock climbing and other outdoor activities.
"Overall, my perception is that China is rapidly turning into a more mature economy. This means there are fewer opportunities to introduce entirely new types of goods and services," said Siekman.
The costs of starting a business, as well as the costs of marketing and promotion, have also risen greatly as wages have risen. There is more competition from more companies within each industry, he said.
With China's business environment maturing and amid continued government reforms, foreign companies in China are benefiting through joint ventures and wholly foreign-owned enterprises.
As China's technology industry is unveiling world-leading new products, and as consumers grow more sophisticated in their preferences and understanding of everyday products and services, the country offers a major contrast to the US. Things can change very quickly and companies of all sizes must be ready to adapt quickly to new trends and adopt new tools, Siekman said.
For example, China had essentially no e-commerce 20 years ago. Now, China has become home to many e-commerce giants. There are thousands of potential channels to sell through.
"Because we are a food seller, we always assumed that brick-and-mortar retail would be our strongest driver of sales. But, in fact, online sales are growing at a much faster rate than offline," said Siekman.