The entrepreneur's haven
By Zhong Nan, Zhou Lanxu, Ren Xiaojin,Chen Meiling, Wang Ying in Shanghai, Jing Shuiyu, Liu Yukun and Liu Zhihua | China Daily | Updated: 2019-02-11 11:18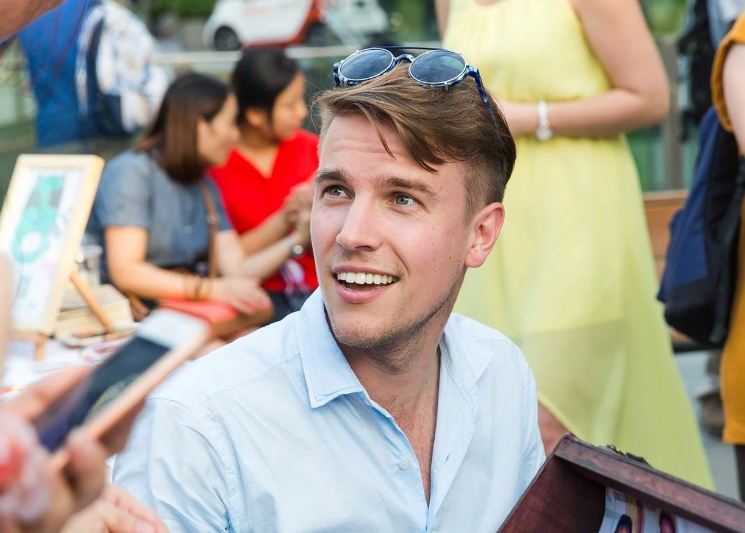 'Nothing's easy, everything's possible' in the country
Sam Waldo, co-founder of three-year-old eyewear brand Mantra, said he sees great potential in the Chinese market as more people have grown interest in products with fashionable design and unique social value.
After graduating from Colombia University in 2010, Waldo spent two years teaching English in Yongbao town, Lincang, Southwest China's Yunnan province. He found many children had vision problems but few had proper eyewear.
To figure out a sustainable way of helping them, he founded Mantra in Beijing in 2016 with a promise to donate one pair of glasses to children with poor eyesight on sale of a pair of sunglasses.
In its products, Mantra adopted elements of Yunnan, such as terraced fields, headgear and silver ornaments in decoration and design, which attracted many customers, mainly women aged 25 to 35, who favor fashion and are willing to join nonprofit events.
Though Waldo was sometimes confused by the rules and policies in the local market at the beginning, he said he is happy to see the local government has been working on policies to support social enterprises.
"Without reform and opening-up, none of this would have happened. We see great opportunities in the Chinese market in the following decade," he said, adding the company plans to open offline stores in Beijing and increase production.
Waldo operated out of a basement office for about eight months. He set up stalls on busy streets to promote sales. Now, he has got a better office in the Central Business District of Beijing and is invited to forums and to deliver speeches at business events from time to time.
He said what he achieved in China is less likely to happen back in the United States, his home country, because he has been offered many opportunities here to transform his ideas into reality.
"In China, nothing is easy but everything is possible. The atmosphere, the energy and the possibilities here are really unlike anything that I experienced."
About 10 to 20 percent of its annual revenue is donated to support Education In Sight, a nonprofit organization, also co-established by Waldo, which has delivered 37,750 glasses to students in 686 schools in remote and mountainous regions of Yunnan province.