China achieves a quantum jump
By ZHANG ZHIHAO/ZHU LIXIN | China Daily | Updated: 2017-06-17 07:33
Photon tests blaze trail for communication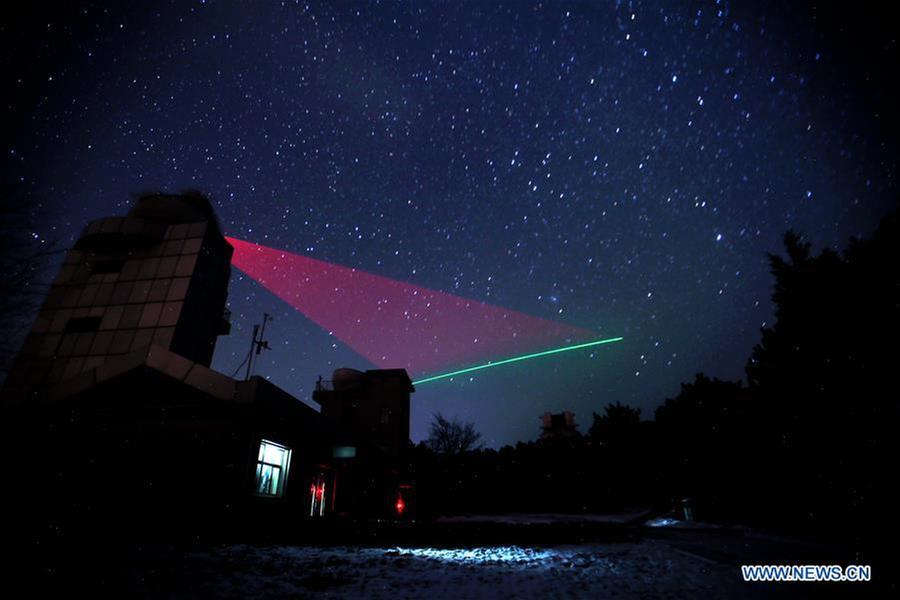 Photo taken on Nov 26, 2016 shows a quantum communication ground station in Xinglong, North China's Hebei province. Chinese scientists on Thursday reported a major breakthrough in quantum communication: A pair of entangled photons over a distance of 1,200 km have been successfully transmitted from space to Earth. The previous record was about 100 km. [Photo/Xinhua]
China has become the first country in the world to establish photon entanglement at a distance of more than 1,200 kilometers, paving the way for ultrasecure, long-distance quantum communication.
In July, Beijing and Vienna will try to conduct the world's first cross-continental video call using Micius, the world's first quantum communication satellite launched by China last year. It will take more than a decade for such technologies to reach the public, scientists said.
By beaming photons-individual particles of light-between Micius and two receiving ground stations-the Delingha station in Qinghai province and the Lijiang station in Yunnan province, Chinese scientists have shown that these photons could remain entangled despite the stations being more than 1,200 kilometers apart.
This distance is 10 times greater than similar tests done on the ground, which are usually conducted using fiber optics or in open air and are susceptible to interference, according to findings published on Friday in Science, an international journal.