How does AI reshape the world?
By Liu Hui in Tianjin | chinadaily.com.cn | Updated: 2017-07-02 16:21
Robin Li
CEO, Baidu Inc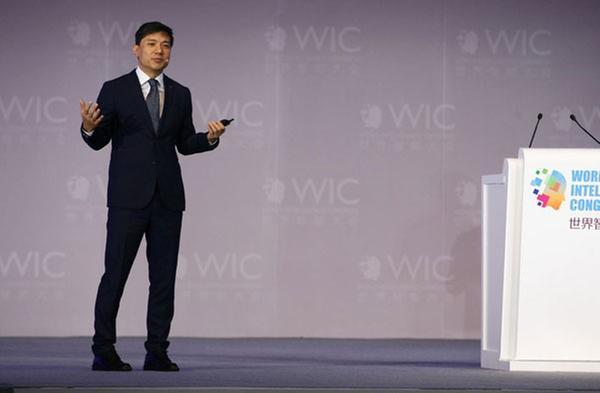 Robin Li gives a speech titled Artificial Intelligence: The Future is Now at the World Intelligence Congress in Tianjin, June 29, 2017. [Photo by Yu Jie/Provided to chinadaily.com.cn]
Technology is widely recognized as an effective tool to boost industrial productivity and empower employees.
"In 1977, IBM was the only company related to IT that was among the top five companies in the United States, while the top five companies in the US are all IT-related in 2017," Li said.
IT, particularly AI, is also greatly welcomed by Chinese. Li explained that China is preparing to lead the world in AI development, since it has about 700 million internet users who are highly responsive to new technologies.
"Chinese internet users who accessed the Baidu search engine for AI increased by 632 percent in 2016 when compared to 2015. And in 2017, the figure rocketed much higher with an increase of 45 percent," Li said.
In fact, AI applications have led to huge changes in people's daily lives. The day before WIC was held, facial recognition became operational at the Jiangying Airport in Nanyang city, Henan province, which allows passengers to check-in without getting a boarding pass.