How does AI reshape the world?
By Liu Hui in Tianjin | chinadaily.com.cn | Updated: 2017-07-02 16:21
Viktor Mayer-Schonberger
Big data expert, Oxford University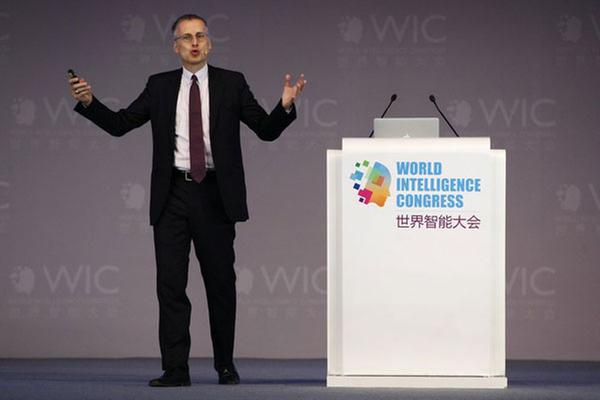 Viktor Mayer-Schonberger give a speech focused on data-driven AI at the World Intelligence Congress in Tianjin, June 29, 2017. [Photo by Yu Jie/Provided to chinadaily.com.cn]
"We had failed to teach machines to know the world for a long time. But today, we can because of data-driven artificial intelligence," said Victor.
In 2015, the best self-driving car posted a record of driving 400 kilometers. But the Google self-driving car with big data-activated set a high bar at around 2,000 kilometers, a figure that is five times that of most car manufacturers.