How does AI reshape the world?
By Liu Hui in Tianjin | chinadaily.com.cn | Updated: 2017-07-02 16:21
Jack Ma
Founder, Alibaba Group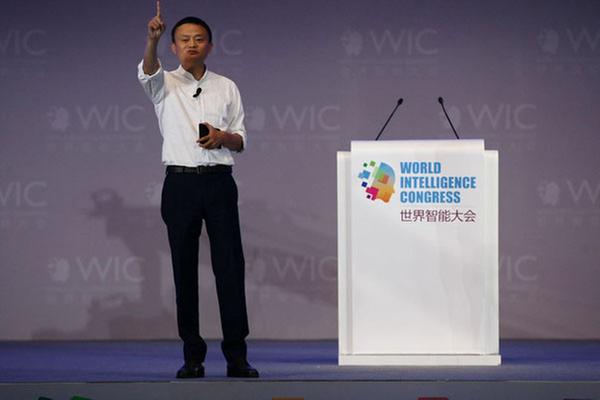 Jack Ma shares his views about AI at the World Intelligence Congress in Tianjin, June 29, 2017. [Photo by Yu Jie/Provided to chinadaily.com.cn]
Machines are getting smarter. They can now recognize us, carry on conversations and perceive complex details about the world around them. That is just the beginning. When asked if robots will possibly replace human beings in the near future, the answer is definitely not, Jack Ma replied.
"We human beings are endowed with wisdom, and while the machines are on the way to artificial intelligence, they will never be genuinely human-like," Ma said.
So why invent intelligent machines?
"We invent machines not to do what we can, but to do what we can't," Ma said.
He said he does not think that machines will have human-level intelligence anytime soon but already our cooperation with machines is shifting to a new paradigm.