How does AI reshape the world?
By Liu Hui in Tianjin | chinadaily.com.cn | Updated: 2017-07-02 16:21
Indrajit Banerjee
Director, Knowledge Societies Division of UNESCO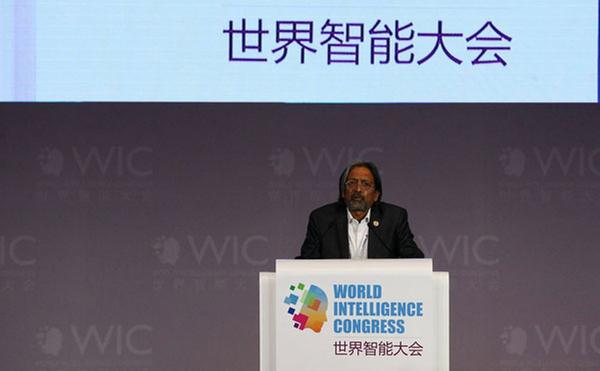 Indrajit Banerjee makes a speech about AI for sustainable development at the World Intelligence Congress in Tianjin, June 29, 2017. [Photo by Yu Jie/Provided to chinadaily.com.cn]
AI is potentially one of the most powerful accelerators of the 17 United Nations Sustainable Development Goals (SDGs).
"AI has experienced explosive growth, and it would play a critical role in areas such as medical healthcare and education," Indrajit said.
So how can the power of AI be harnessed for social good?
Taking "SDG 1: No poverty" for example, AI will provide real-time resource allocation through satellite mapping and data analysis. Compared with door-to-door surveys to locate people living in poverty, the newly developed approach will be able to make fairly accurate predictions of impoverished areas.