Railway freight express puts China-EU cooperation amid pandemic on fast track
Xinhua | Updated: 2020-06-28 07:22
--Since the COVID-19 outbreak, the freight trains have been playing a crucial role in supporting Europe's anti-epidemic fight by opening "green passages" for the transport of important supplies and raw materials.
--Beyond the contributions to underpinning anti-pandemic actions, the rail connection between China and Europe, since the restoration of its regular operation, has also brought an impetus to economic resumption in the Eurasian continent amid the pandemic by stabilizing trade and supply chains.
--Amid efforts to expand common interests in China-EU cooperation, the China-Europe rail transport service, which was initiated in 2011, is widely expected to play an increasingly important role in the post-pandemic era.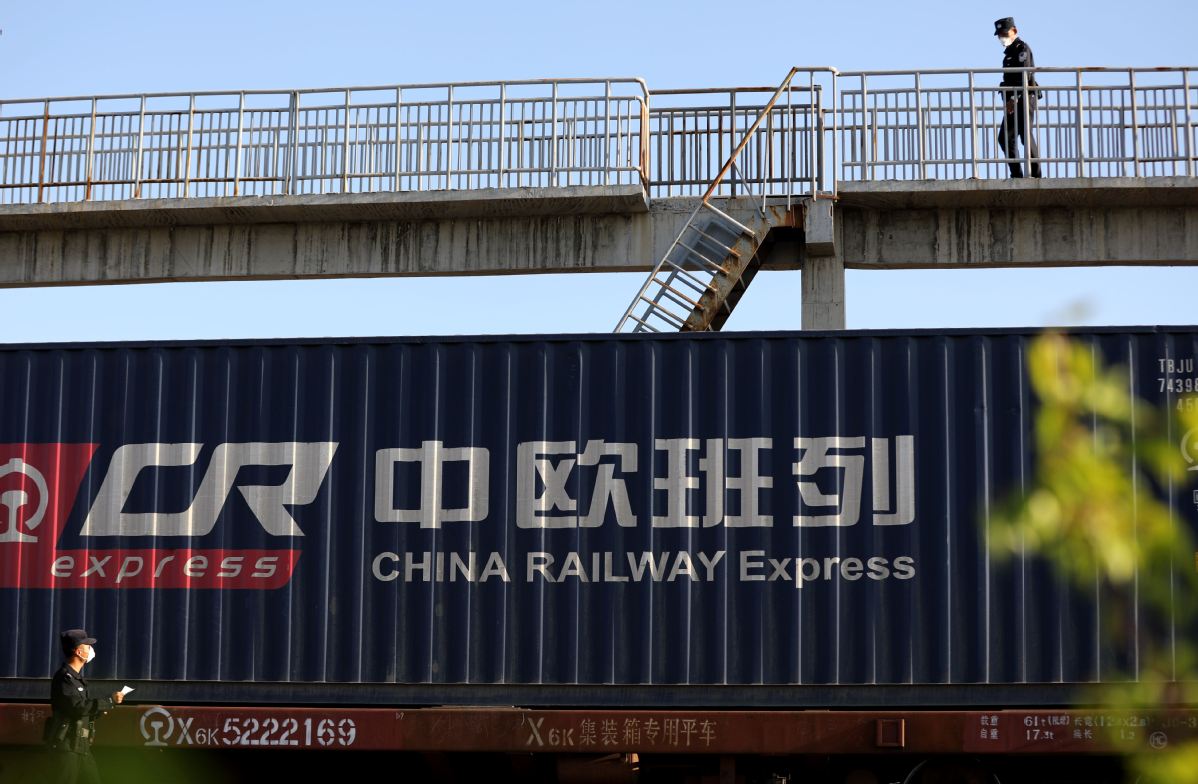 FRANKFURT - Departing from Nanchang, the capital of China's Jiangxi Province, a cargo train loaded with medical materials against COVID-19 arrived in Paris Tuesday morning, vividly reflecting the sustained pragmatic anti-pandemic cooperation between China and Europe.
Among many China-Europe express operations for transport of much-needed medical supplies since the COVID-19 outbreak, this train had run over 11,920 km through seven countries before delivering some 20 million surgical masks and gloves, water-soluble bags, contactless gel dispensers and other resources, which marked the first dedicated rail transport of protective materials directly from China to France amid the pandemic.
In the meantime, two additional China-Europe freight trains carrying anti-coronavirus supplies are on their way to Duisburg, Germany, and Madrid, Spain respectively, expected to arrive on Saturday and Monday.