Railway freight express puts China-EU cooperation amid pandemic on fast track
Xinhua | Updated: 2020-06-28 07:22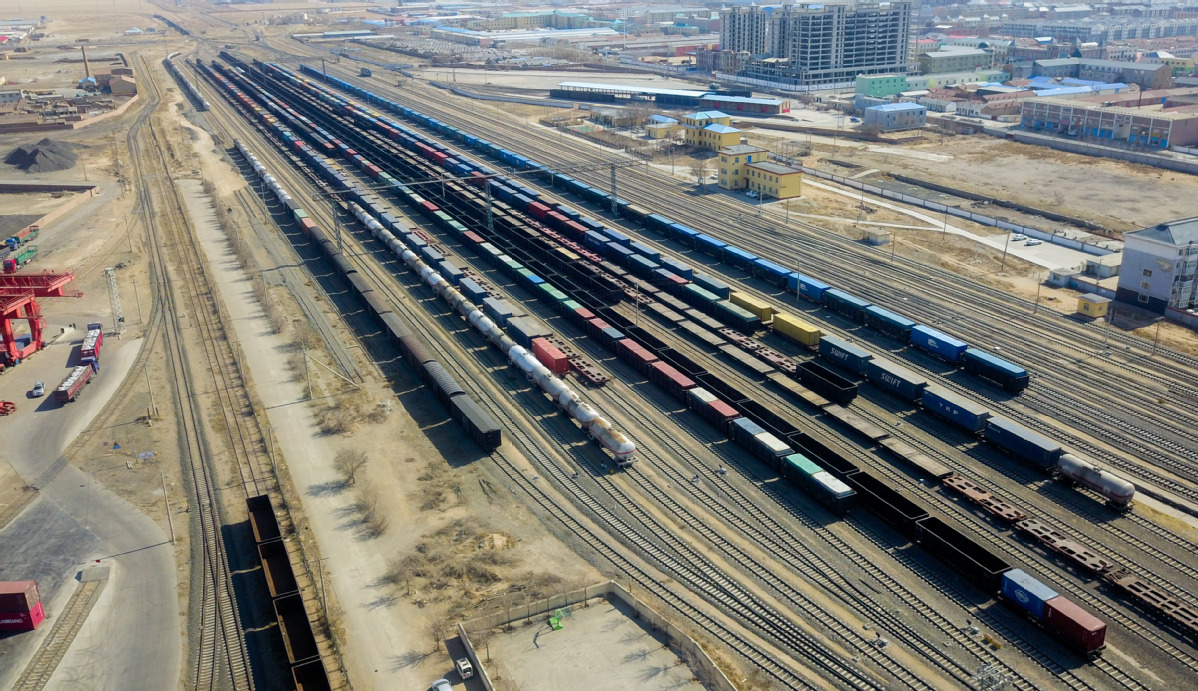 ANTI-PANDEMIC "GREEN PASSAGE"
Since the COVID-19 outbreak, the freight trains have been playing a crucial role in supporting Europe's anti-epidemic fight by opening "green passages" for the transport of important supplies and raw materials.
From January to May, a total of 12,524 tonnes of anti-epidemic materials were sent from China to European countries by train.
Lyazid Benhami, vice-president of the Paris Association of French-Chinese Friendship, was delighted to witness the arrival of the "medical train" from China.
"In this period of health crisis, we are pleased to note that this important volume of materials transported (to France), including 20 million surgical masks and protective equipment, is up to meet the demand and needs of consumers and the market," he said.
The smooth operation of this anti-virus supply train has proven the feasibility, punctuality and safety of this land corridor with lower delivery costs than air freight, but less time consumption and more flexibility than sea freight, said Yao Hongzhi, general manager of COSCO Shipping (France) Agency.
"Against the backdrop of current international anti-pandemic cooperation, China-Europe freight trains have fully demonstrated their advantages in transporting medical materials," Yao added.
Carrying 35 containers of COVID-19 control and prevention materials, all of which were manufactured in central China's Hubei Province, a freight train from Wuhan, the provincial capital, is expected to arrive in the western German city of Duisburg, a logistics hub in central Europe on Saturday, before running further towards Hamburg.