Railway freight express puts China-EU cooperation amid pandemic on fast track
Xinhua | Updated: 2020-06-28 07:22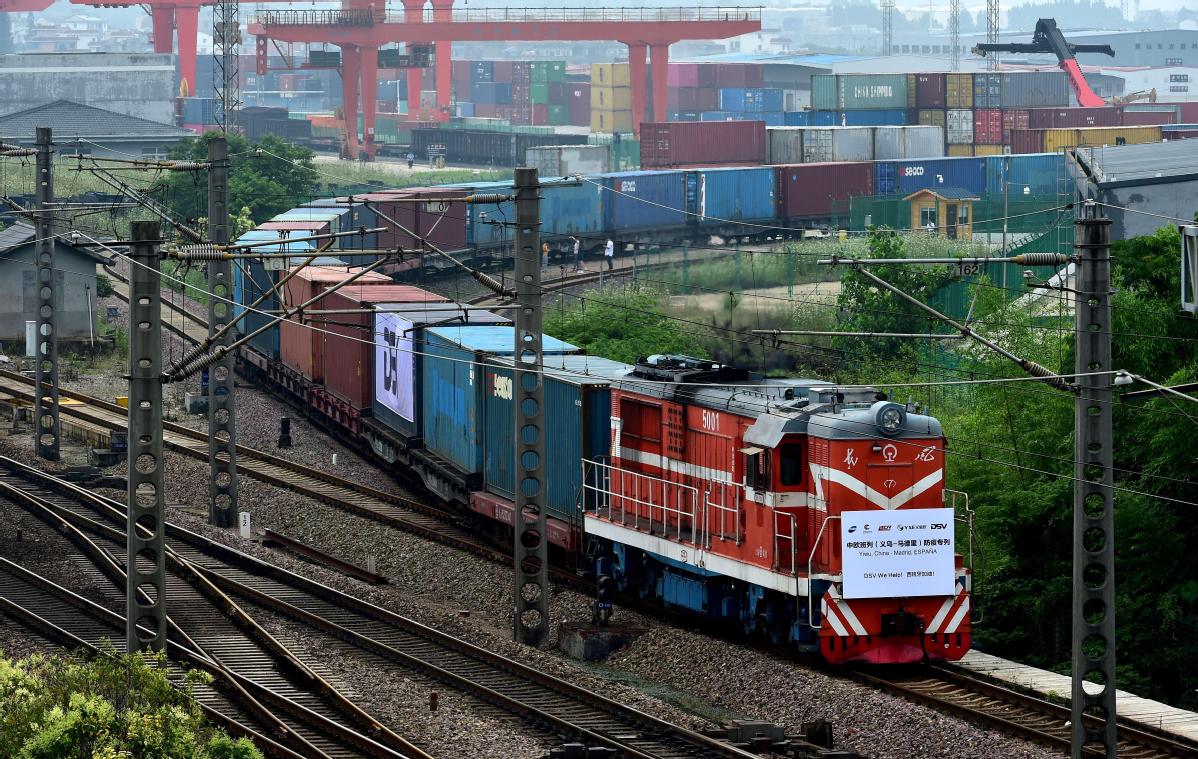 ECONOMIC BENEFITS
Beyond the contributions to underpinning anti-pandemic actions, the rail connection between China and Europe, since the restoration of its regular operation, has also brought an impetus to economic resumption in the Eurasian continent amid the pandemic by stabilizing trade and supply chains.
From January to May, the number and shipments of China-Europe freight trains surged by 28 percent and 32 percent year-on-year respectively, according to the China State Railway Group.
Notably, freight trains made a new high of 1,033 trips in May, up 43 percent year-on-year, transporting a record of 93,000 TEUs.
China-Europe freight trains open an opportunity for boosting trade between France and China, Benhami noted, adding that "the 'win-win' approach is very real for everyone, including the environment, businesses and consumers."
Xulio Rios, director of the Observatory of Chinese Politics in Spain, said the railway connection between Yiwu and Madrid offers an important route for goods traffic, from medical materials to items for everyday use during the ongoing COVID-19 crisis.
From Santana's perspective, rail transport from Asia continues to upgrade from moving small-sized, low-cost goods towards delivering goods with added value, as China is exporting goods with added value in greater quantities, such as watches, Bluetooth devices, automobile parts, electrical goods, and so on.
From Spain, he added, top-end consumer goods like extra virgin olive oil, wine and cured ham are brought to China by rail as well, with clear advantages of being speedy, ecological and cost-effective.
Laszlo Mosoczi, secretary of state for transport policy at Hungarian Ministry of Innovation and Technology, said that "as a transit country, Hungary benefits from freight traffic from Asia to Europe, and Hungary can become the logistics center of the region."