Museum's road to success paved with gold
Share - WeChat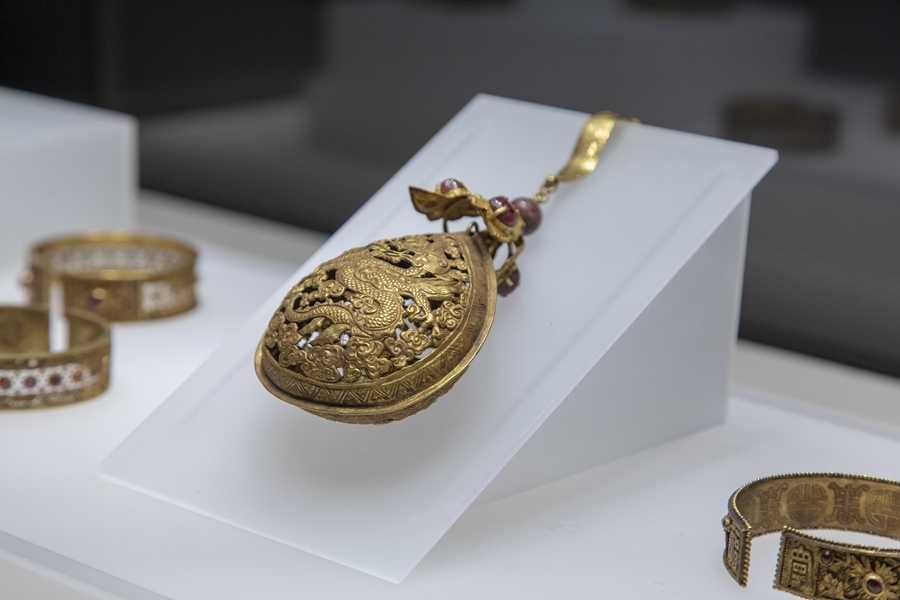 "To our surprise, when those Asian and European countries were here, they were very keen on working with us on exhibitions," says Lin Shaoping, vice-director of Xi'an Qujiang Museum of Fine Arts.
The location of the museum is itself unusual, in a hotel, The Westin Xi'an, near the Big Wild Goose Pagoda, one of the most symbolic sites built during the Tang Dynasty (618-907). As unassuming as the museum's 7,000 square meters are compared with the grand state institutions, it nevertheless houses more than 1,000 rare porcelain, murals, statuary and other ancient objects, and its Mural Conservation and Restoration Center is there, too.
From its very opening the museum was a pacesetter, one of its first exhibitions, titled Origin and History of Ancient Chinese Murals, featuring 88 panels, 67 of them originals, from the Neolithic period to the Qing Dynasty (1644-1911). It was considered the first of its kind in China, recounting Chinese history through murals.