Museum's road to success paved with gold
Share - WeChat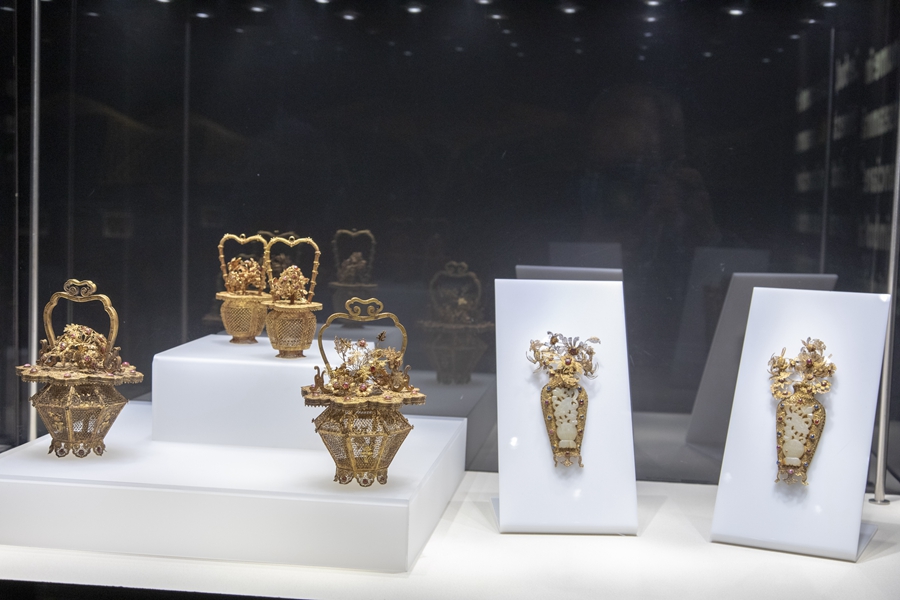 The running costs of such a museum are obviously steep, and that was reflected in a hefty admission price of 350 yuan, but the management has recently halved that, clearly hoping to draw considerably more visitors.
Last year its exhibitions included The Soul Beyond Painting, featuring 51 rare handmade silver plates and ceramics by Pablo Picasso and an interactive exhibition combining works by Vincent van Gogh with technology.
Because of the pandemic, the technology teams that worked for the exhibitions last year could not travel to Xi'an, and Lin and her team finished installing the exhibitions themselves by working with the technology experts over the internet.
Last month the museum opened an exhibition on Impressionism, which displays four authentic works by Camille Pissarro, Pierre-Auguste Renoir and Edgar Degas.
An interactive zone is also provided for visitors to experience artworks supported by technology.
"We believe that private museums play an important role of providing education about the world's cultures," Lin says. "The road ahead is long and challenging, but it's worth making it happen."