Museum's road to success paved with gold
Share - WeChat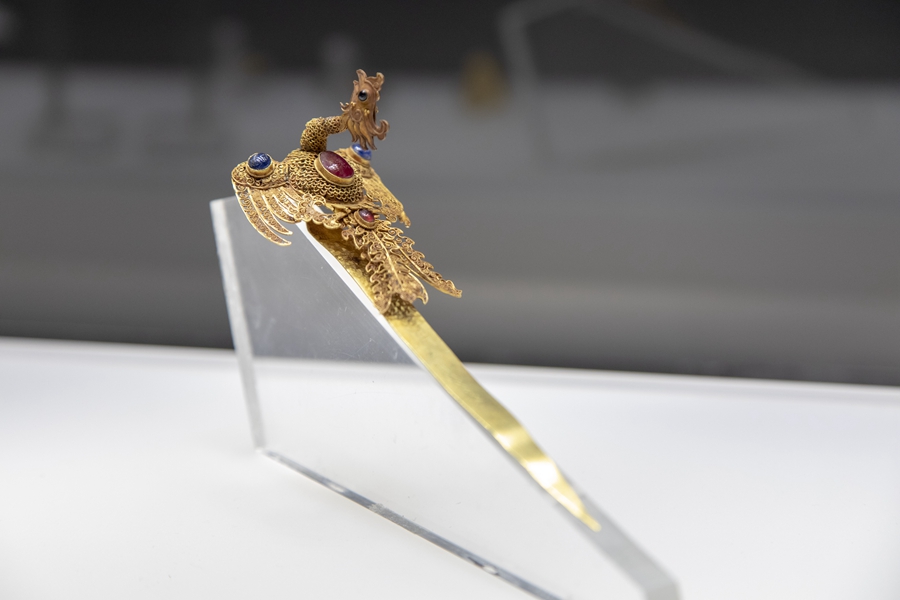 The exhibition was curated by Zhou Tianyou, a former history professor who had been director of the Shaanxi History Museum.
Soon after the visit, Lin received an invitation from the National Museum of Slovenia in Ljubljana, Slovenian capital, hoping to display its exhibits.
"This seemed like a hopelessly impossible dream for us, because previously only state-funded museums in China had put on exhibitions overseas," Lin says."But we remained in touch with the National Museum in Ljubljana and tried to figure out how we could make it happen."
Those efforts continued for several years, and eventually paid off when in August 2018-with the considerable help of Shaanxi province and the National Cultural Heritage Administration-a boutique exhibition featuring 145 pieces of gold jewelry and tableware of the Ming Dynasty (1368-1644) opened at the National Museum in Ljubljana that lasted six months.