Museum's road to success paved with gold
Share - WeChat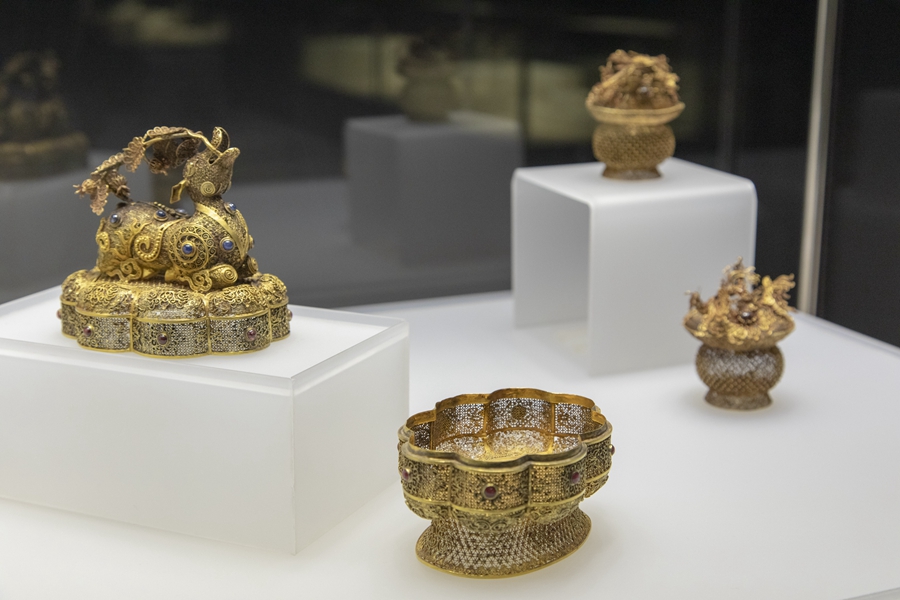 Reveling in being the first private museum in China to hold an independent exhibition abroad, Xi'an Qujiang Museum of Fine Arts managed to have about 140 pieces of treasures brought to Xi'an from Slovenia for a six-month exhibition from May 2019.
"It was the first exhibition about Slovenia held in China and offered Chinese audiences a great look at the country," Lin says. "It was also exciting to know that tens of thousands of people viewed an exhibition of gold jewelry and tableware of the Ming Dynasty (1368-1644) in Slovenia. Its population is just 2 million so that number of visitors was huge."
However, the exhibition's influence transcended Slovenia's borders, with many people from the country's neighbors such as Hungary and Italy visiting the exhibition, meaning cultural exchange was being well and truly promoted in the heart of Central Europe.