Museum's road to success paved with gold
Share - WeChat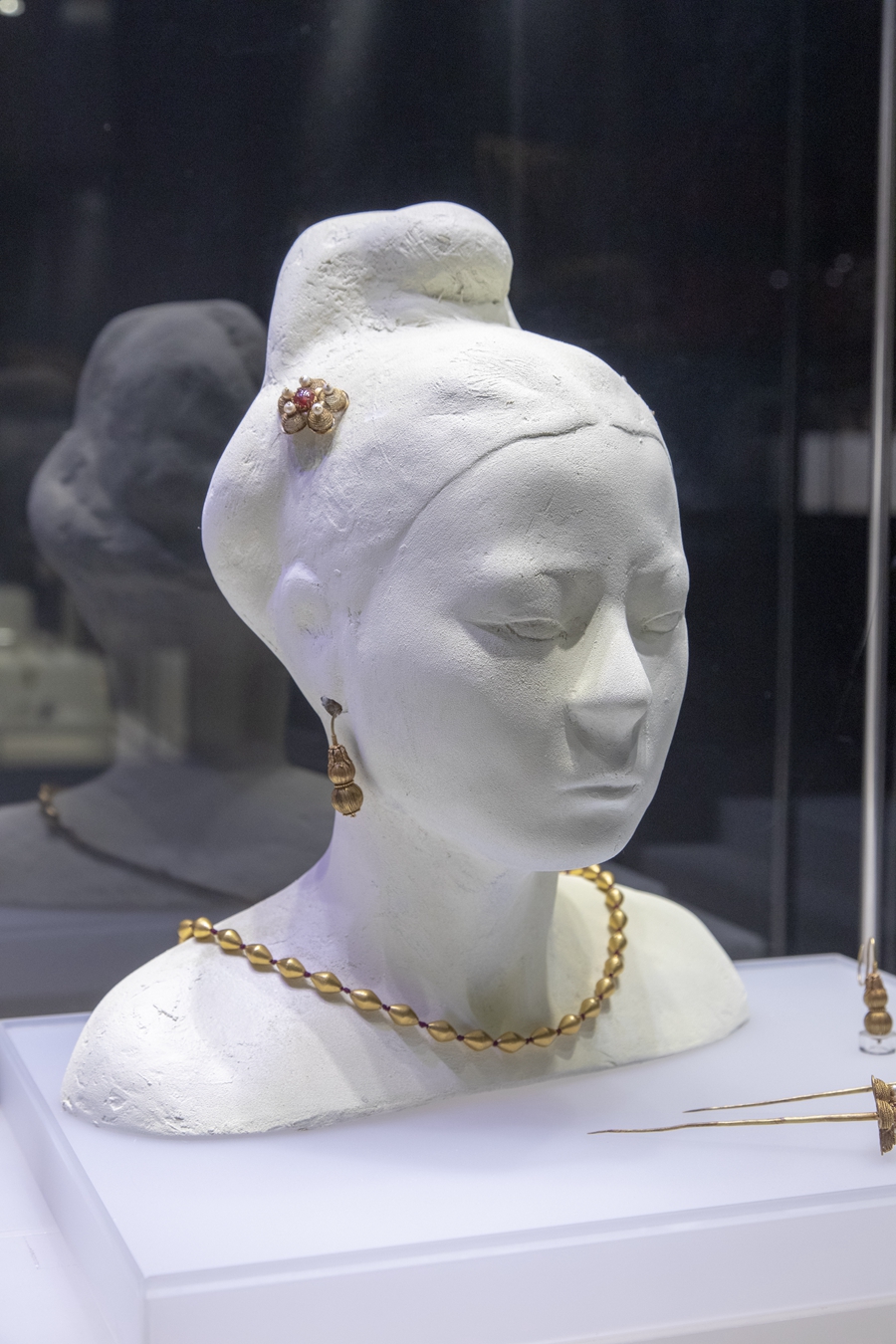 Zhou, director of Xi'an Qujiang Museum of Fine Arts since it was founded, says Chinese goldware is renowned for its exquisite and unique artisanship. Goldware from Europe was introduced to China along the Silk Road, the ancient trade route that linked China with the West thousands years ago.
"During the Ming Dynasty, the techniques of making goldware were mature and the design was very Chinese, reflecting the beauty of Chinese culture," Zhou says.
After their first stop in Slovenia, the Xi'an Qujiang Museum of Fine Arts' Ming Dynasty gold treasures were displayed in the National History Museum of Romania in the Romanian capital, Bucharest, for four months from Nov 20, 2019 on the occasion of the 70th anniversary of China-Romania diplomatic relations.
Treasures from Romania were to have been exhibited in the Xi'an Qujiang Museum of Fine Arts in July 2020 but that was put back a couple of months because of the pandemic.
The Ming Dynasty gold treasures are now on display in the National Museum of Bucovina, Suceava, Romania's second-largest city, an exhibition that will end this month.