Hunger waits in wings with conflict impact
By CHEN YINGQUN | China Daily | Updated: 2022-05-13 07:29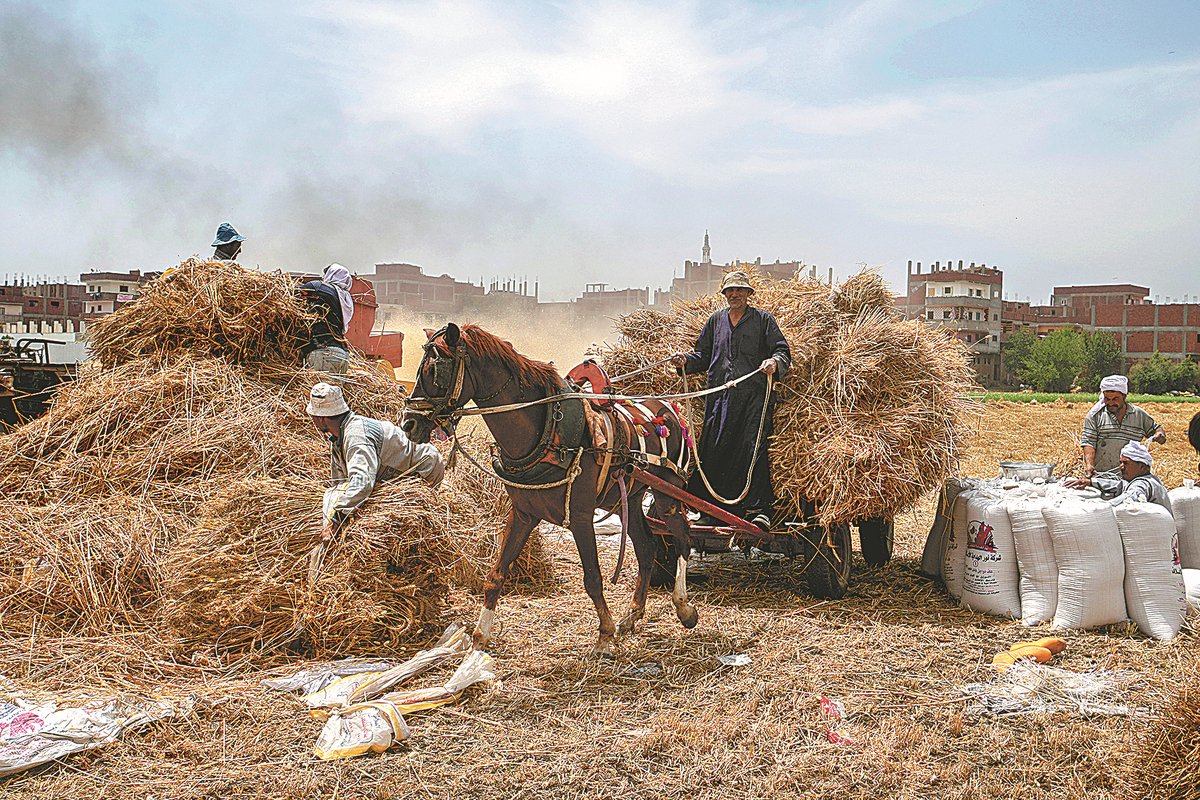 View bleak for nations most exposed to Ukraine crisis fallout, economists say
The prospect of further increases in already elevated food prices triggered by the Russia-Ukraine conflict will hit particularly hard in vulnerable countries, and a rise in food protectionism could worsen their plight, economists said.
Monika Tothova, an economist at the Food and Agriculture Organization of the United Nations, or FAO, said the pandemic has ravaged the world economy and contributed to the rising prices of food, energy and logistics services, and to the increased numbers of people deemed food insecure.
"Then came the conflict between Russia and Ukraine. Both are among the world's most important producers and exporters of agricultural commodities, adding upward pressure on the food prices and fueling increases and food insecurity," she said.
Between them, Russia and Ukraine featured in the top three rankings as exporters of wheat, maize, rapeseed, sunflower seeds and sunflower oil in 2021. Russia also stood out as the world's top exporter of nitrogen fertilizers and the second-leading supplier of potassic and phosphorous fertilizers for that year, according to the FAO.
Wheat exports from Russia and Ukraine accounted for about 30 percent of the global market in 2021.About 50 countries rely on imports from Russia and Ukraine for 30 percent or more of their wheat supply, Tothova said.
For Russia, economic sanctions could have a great impact on its access to some agricultural inputs, notably pesticides and seeds. Financial sanctions could also hurt its agricultural exports. Russia temporarily banned exports of white sugar and sugar cane.
As for Ukraine, Tothova said that more than 90 percent of its wheat, corn, and sunflower oil exports were shipped through ports in the Black Sea. With shipping blocked due to the crisis, grain and other goods exported from Ukraine have to be first transported via rail westward to Poland, Romania and other European countries before being sent elsewhere. However, trains carry far less cargo than ships, and different track gauges between Ukraine and many European countries limit the destinations for Ukrainian exports, Tothova said.
Nearly 25 million metric tons of grains remain stuck in Ukraine, Reuters reported. Ukraine has also introduced export licenses for wheat, oats, and other staples to ensure adequate supplies for its population during the conflict, although some of those controls have been lifted.
She said that the surging prices mean people have to either pay more to buy the same quantity or quality of food or choose less nutritious meals or even fall into hunger.
"I would not call it a food crisis on a global level right now," she said. "But in some specific countries that already suffered economic conditions, natural disasters, conflict-or a combination of those, we are talking about the food crisis."
Most severe phase
An annual report by the Global Network Against Food Crises said that around 193 million people in 53 countries or territories experienced acute food insecurity at crisis or worse levels in 2021. Of these, over half a million people in Ethiopia, southern Madagascar, South Sudan, and Yemen were classified as being in the most severe phase of acute food insecurity.
"Countries in the Middle East and North Africa are the main importers of food from the Black Sea region, mainly due to price advantages and proximity," Tothova said, adding that these countries are likely to suffer the most from the consequences of the Russia-Ukraine conflict.
Apart from Russia and Ukraine, other notable food suppliers have imposed export restrictions, including Indonesia, Argentina, Turkey, Kyrgyzstan and Kazakhstan.
Ervin Prifti, a senior economist with the Research Department of the International Monetary Fund, said that food protectionism-as seen with grain export bans-will lead to a chain reaction of similar measures by other countries. Ultimately, such actions will result in a further tightening of global food supplies, the economist said.