Centuries-old printing technique makes a comeback
chinadaily.com.cn | Updated: 2019-11-20 10:26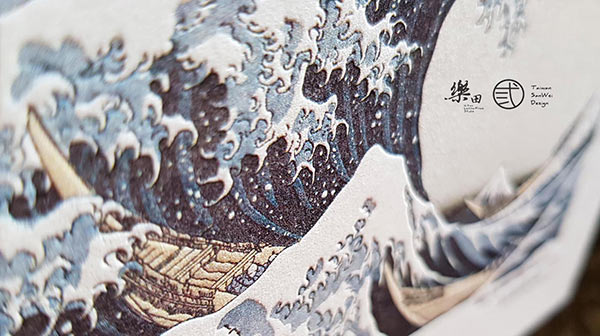 When visiting a US letterpress festival in 2017, Peng tended to buy some letterpress-printed samples like wedding invites for reference. But the exhibitioners turned down all his requests.
"They knew I am from the Chinese mainland. I guess they refused me in fear of intellectual property rights infringement," Peng recalled with resignation.
To tackle this issue, it is vital for Chinese letterpress studios to work closely with local designers, illustrators to create original designs; and it is equally important to promote letterpress printing among students of design majors whose creative, original ideas will keep China's letterpress printing industry going, said Peng.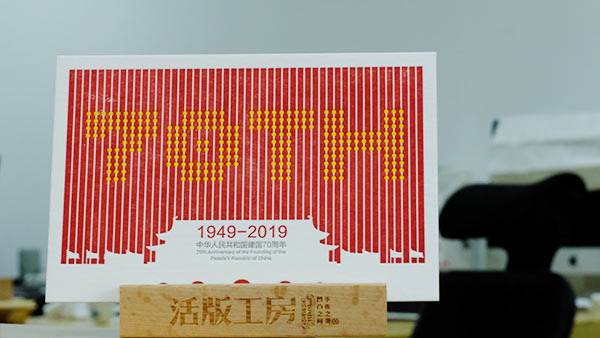 Yin Boya, a senior from Xi'an Academy of Fine Arts, had planned to buy a 100,000-yuan letterpress machine even before attending the letterpress art festival in Beijing.
The 21-year-old wants to get familiar with letterpress printing and to see how the technique goes with visual communication design.
Teachers of printing and art design have also spotted the trend, looking to know more about letterpress and introducing it to students majoring in visual communication design.
"My department is planning to set up a handmade book workshop for students so that they can experiment and bring their ideal books to reality, using letterpress printing," said Shi Yongqin, head of the department of publishing and digital communication at the University of Shanghai Science and Technology.
Besides the University of Shanghai Science and Technology, other higher education institutes such as Taiyuan University of Technology, Beijing City University and Wuxi Institute of Technology have reportedly included letterpress printing as an integral part of art and design education.
"I believe that this ancient printing technique will surely make a deep impression in China," Peng Junzhang predicted, beaming.
Yang Xiaoyu contributed to this story.