Centuries-old printing technique makes a comeback
chinadaily.com.cn | Updated: 2019-11-20 10:26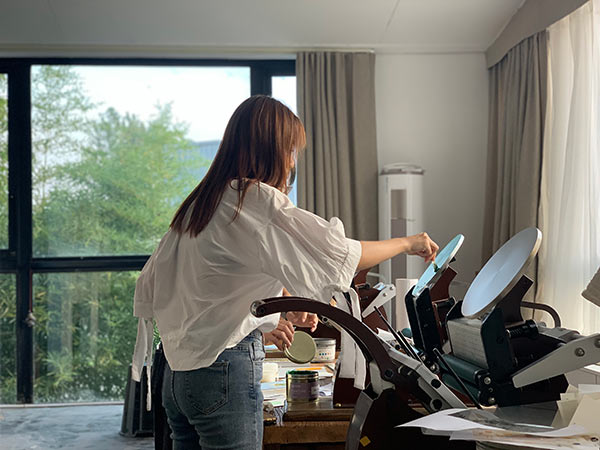 A new darling of the DIY world
"The revival of letterpress lies in its marriage with ideal ink and paper, creating an irresistible quality. That's what attracts designers and consumers essentially," noted Liang, who is planning to introduce letterpress to her students aside from teaching them mainstream printing techniques such as lithography.
Thanks to the newfound visual and tactile appeal, an increasing number of artisans are embracing this aged technique.
Featuring letterpress cards with original designs, custom design services, and courses on letterpress printing, a workshop called Wu Fen Shu in East China's Hangzhou has fared well since its opening in June, according to Zhou Zi, the workshop's co-owner.
Zhou is one of the entrepreneurs who are eyeing the market of letterpress workshops that focus on customizing letterpress products and offering hands-on experience on a manual press.