Centuries-old printing technique makes a comeback
chinadaily.com.cn | Updated: 2019-11-20 10:26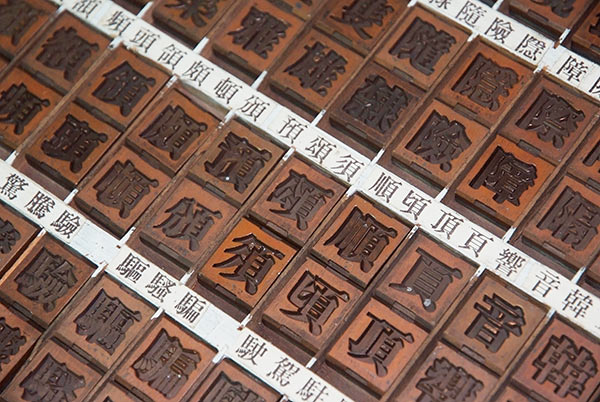 Despite the industry's unrecoverable demise, Chang, calling himself a headstrong fool from Taiwan, has managed to keep Rixing in operation.
It is meaningful to keep the foundry alive as founding played a significant role in the history of mankind's civilization, said Chang, who is transforming Rixing into an interactive museum.
In traditional letterpress printing, founding is the very first step of the whole laborious process followed by checking, typesetting, printing, and folding; the revived technique is technologically upgraded and thus less laborious.
To create a letterpress item, a photopolymer plate featuring a digitally-created design made in Illustrator or InDesign is first customized. Properly inked, the raised surface of the plate then bites into the soft, thick paper made from cotton or linen, under the force applied to an antique press.
The process yields a solid impression on the paper that is stunning to see and feel. However, such a debossed effect could not be realized on thin paper in traditional letterpress printing. Nor is it valued by the traditional letterpress craftsmen and their clients. What they most value is a printer's ability of making sure each stroke of a character is adequately and evenly inked, Chang said.