Centuries-old printing technique makes a comeback
chinadaily.com.cn | Updated: 2019-11-20 10:26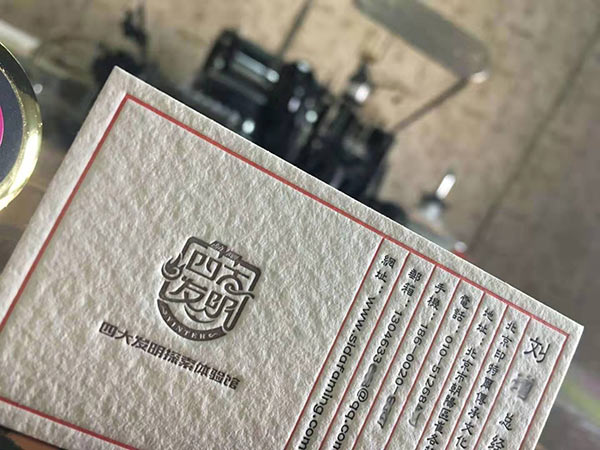 The endeavors of artisans and designers have borne fruit as letterpress-printed products are winning more and more consumers in China.
"The beauty and elegance inhering in letterpress have kept drawing people to know about it, and pay higher prices for letterpress products," said Peng Junzhang, a letterpress enthusiast, better known as the king of high-end business cards in China.
Peng, who remolded the letterpress machine to make it less demanding and more efficient, applied the printing technique to business card making, which turned out to be a huge success.
"Although the need for exchanging business cards is shrinking in the age of social media, upscale ones, each priced at 300 yuan ($42.45) or more, are in greater demand than those priced at around 30 yuan ($4.25)," Peng noted.