Centuries-old printing technique makes a comeback
chinadaily.com.cn | Updated: 2019-11-20 10:26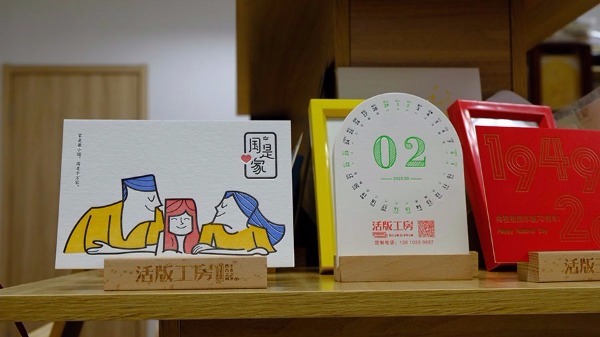 However, its revival in China came a bit late.
Josh Durham, a history teacher from the US, and his wife evangelized China's letterpress-printed art movement when they opened the Paper Pounder Press in July 2011 in Beijing.
"So far, there are no more than 20 letterpress studios in China," Peng noted. "The printing technique is still under the radar in China. But I believe it is set to flourish like it did in many other countries."
Having frequented numerous international letterpress festivals over the past few years, Peng was so impressed by the beauty and design of those letterpress products that he decided to host one in China.
His dream came true on October 18 when industry practitioners, letterpress devotees, teachers and students of design majors from home and abroad attended the festival in Beijing, joining their hands to preserve and promote the art and craft.
"People in the cultural and creative industries have found that letterpress is highly valuable to their creations and businesses," said Sun Yang, founder of iloovee, a Beijing-based letterpress studio known for its wedding invites.